---
Die deutschen Thrash-Metal-Maniacs, PRIPJAT, haben weitere Details zum kommenden, zweiten Studioalbum veröffentlicht. Der Nachfolger des erfolgreichen Debütalbums "Sons Of Tschernobyl" trägt den Titel "Chain Reaction" und wird am 27. April 2018 via NoiseArt Records veröffentlicht.
Das beindruckende Cover-Artwork wurde vom russischem Künstler Timur Khabirov erstellt.
"Für das "Chain Reaction"-Artwork haben wir mehrere Dinge ausprobiert. Das Motiv von Timur Khabirov sprang uns jedoch förmlich an und wir konnten gar nicht anders, als uns dafür zu entscheiden. Dass auch er Osteuropäer ist, war ein interessanter Zufall. Das Layout für Cover und Booklet wurde von unserem Freund Leonardo Bardelle gemacht, seinerseits Drummer der großartigen "Grim Van Doom" und "Morast". Ihr seht also - this chain is linked!"
Drei Jahre sind seit PRIPJATs Debüt SONS OF TSCHERNOBYL vergangen. Das Album kam aus dem Nichts und begeisterte Thrash-Fans und Presse gleichermaßen. Songs wie 'Born To Hate', 'Toxic' oder 'Acid Rain' wurden zum Pflichtprogramm auf den vielen Gigs, bei denen die Band immer mehr Fans überzeugte – Riff um Riff. Nach einjährigen Aufnahmearbeiten haben Pripjat nun ihr zweites Album fertig.
"Chain Reaction" wird am 27. April 2018 via NoiseArt Records veröffentlicht.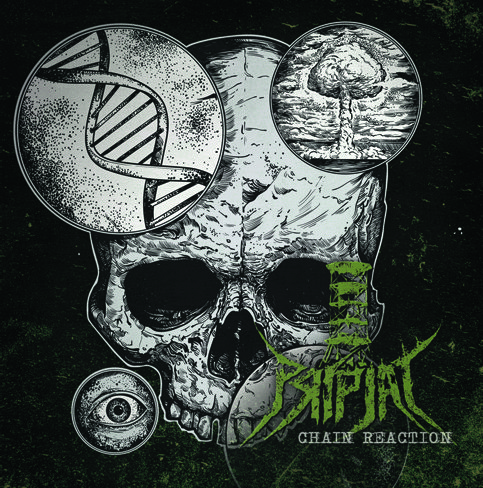 ---