---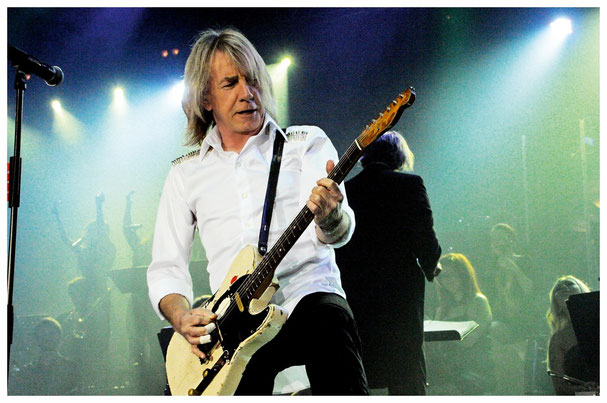 Es war Heiligabend 2016, als die traurige Nachricht Musikfans auf der ganzen Welt erreichte: Rick Parfitt, Gitarrist von STATUS QUO und einer der beliebtesten und bekanntesten Rockmusiker Grossbritanniens war von uns gegangen. Was kaum einer wusste: Rick hatte vor seinem Tod sein erstes Soloalbum nahezu komplett fertiggestellt, während er sich nach einem Herzinfarkt im Juli 16 in einer Erholungsphase befand.
Dieses Album, ergreifender Weise von Rick selbst mit "Over And Out" betitelt, erscheint nun am 23. März 2018 bei earMUSIC / Phonag Records.
Das Album enthält 10 brandneue Songs, darunter den Titelsong, der bei Ricks Beerdigung gespielt wurde – ein sehr bewegender Moment für alle Anwesenden. Erschaffen von Rick Parfitt und Produzent Jo Webb, ist "Over And Out" ein Album voller Tiefe und Leidenschaft und zeigt die weichere Seite von Rick als Autor, Künstler und Performer abseits des Quo-Alltags, sowie den reinsten Rock'n'Roll-Sound, der an frühe Status-Quo-Alben erinnert.
Ungeachtet dessen, dass Rick seine Gitarren und Gesangslinien fertig aufgenommen hat, war eine weitere Aufnahmesession für Februar 2017 geplant. Einige Tracks waren also noch nicht ganz fertig, als Rick starb und die Bitte um Unterstützung, sein Werk fertigzustellen, damit die Welt es hören kann, erreichte Musiker wie Brian May von QUEEN und Chris Wolstenholme von MUSE. Beide standen Rick sehr nahe. Ricks Sohn, Rick Parfitt Jr., war ebenfalls in den kreativen Prozess involviert, ebenso John "Rhino" Edwards, Alan Lancaster und viele andere. Rick wäre stolz gewesen zu sehen, wie all diejenigen, die an der Fertigstellung seiner Songs für "Over And Out" beteiligt waren, seine Vision verwirklichen.
"Over And Out" ist der letzte Bestandteil einer unglaublichen Karriere, welche Rick Parfitt erleben durfte. Ein Zeugnis für sein Talent, seinen gewinnenden Umgang mit Worten, eine unglaubliche Lebensfreude und einen Geist, der nie aufhört. Er wird vermisst werden, aber "Over And Out" ist eine grossartige Möglichkeit, sich an ihn zu erinnern.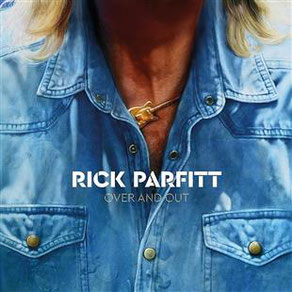 Tracklist: "Over and Out"
4. When I Was Fallin In Love
5. Fight For Every Heartbeat
8. Everybody Knows How To Fly
---