---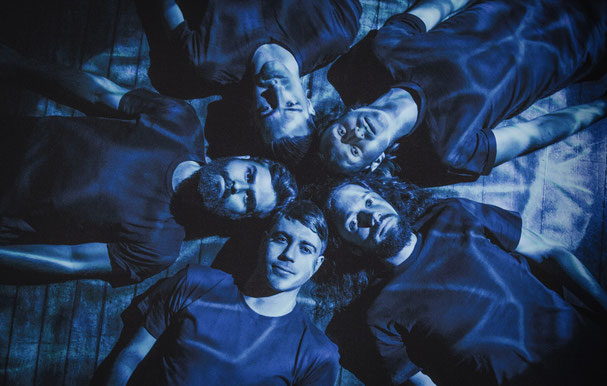 Die australische Melodic-/Post-Hardcore-Truppe ist ab Anfang März als Support-Act mit HEAVEN SHALL BURN, AUGUST BURNS RED und WHITE CHAPEL auf Europatour, das Schweizer Konzert, welches von SWISS ATTACK als Medien-Partner präsentiert wird, findet am 28. März im legendären Zürcher Volkshaus statt. Dazu verlosen wir hier 2 x 2 Tickets für die Show Wir wollten wissen, was auf ihren Plattentellern läuft.
"European Tour Playlist"
Dieses Album hören wir, wenn wir für die Tour packen
AURORA - All My Demons Greeting Me As A Friend.
Es ist nett und chillig und sie hat einen richtig starken, norwegischen Akzent, wenn sie singt. Das bereitet uns auf die europäischen Shows vor.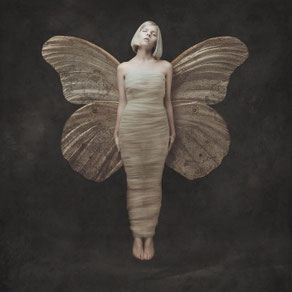 Dieses Album hören wir im Bus
BURY YOUR DEAD - Beauty And The Breakdown.
Das ist schon lange ein Favorit von uns und wir jammen gerne dazu, wenn wir fahren. Jeder von uns wird von diesem Album mitgerissen.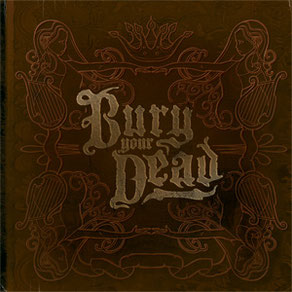 Dieses Album hören wir beim Aufwärmen und um uns aufzuputschen
CHRIS STAPLETON - Traveller.
Kyle hört immer ein paar Songs von diesem Album, wenn er seine Stimmübungen macht und spielt sie manchmal über die Anlage ab.
Dieses Album hören wir nach der Show, wenn wir Party machen
NICKELBACK - Feed The Machine.
Dieses Album heizt richtig ein. Nickleback haben ein paar richtig heavy Parts und wir lieben es, da mitzusingen.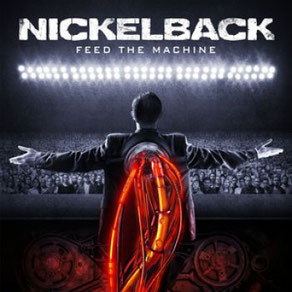 Dieses Album hören wir beim Chillen
TORA - Take A Rest.
Diese Typen kommen aus der gleichen Stadt wie wir und das Album ist extrem entspannend und tönt unglaublich.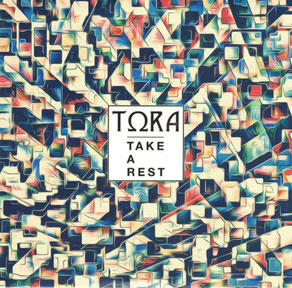 ---
Homepage: http://inheartswake.com/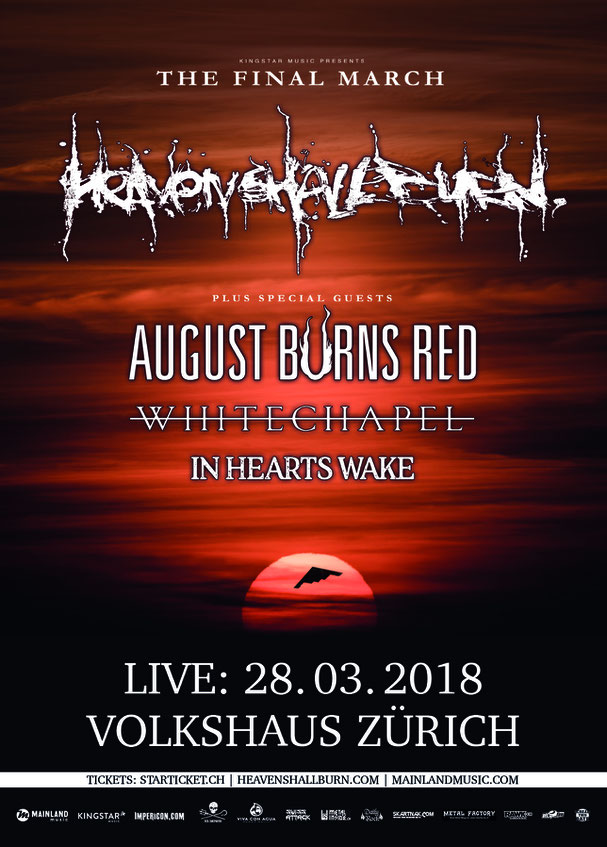 ---