---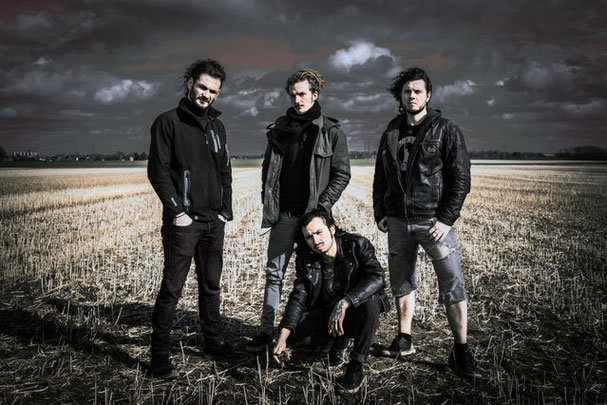 Die deutschen Thrash-Metal-Maniacs, PRIPJAT, werden den Nachfolger des erfolgreichen Debütalbums »Sons Of Tschernobyl« mit dem Titel »Chain Reaction«  am 27. April 2018 via NoiseArt Records veröffentlichen. Das Album wird als CD-Digipak und 2LP im Gatefold erhätlich sein.

Pünktlich zum VVK-Start des Albums veröffentlicht die Band heute nun die erste Single-Auskopplung 'Survival Of The Sickest'. Gemeinsam mit dem deutschen ROCK HARD-Magazine präsentierte die Band vergangenen Freitag das offizielle Video zur Single. Das Video kann ab sofort auf YouTube angesehen werden:
Die Band sagt dazu:
"Es geht weiter, Freunde! Wir freuen uns, endlich die erste Single "Survival of the Sickest" von unserem kommenden Album »Chain Reaction« vorstellen zu dürfen. Der Song ist ein ungebremster Thrasher mit einem eingängigen und aggressiven Hauptriff, welcher klar den Weg vorgibt, den PRIPJAT auch 2018 gehen. Die Lyrics sind eine angepisste Reflexion des Status Quo des Weltegeschehens, in dem wahrhaft Lächerliches zur neuen Normalität wurde. Sollten wir auf diesem Pfad bleiben, gibt es nur eine Antort: A Nuclear Solution!"
Bestellt »Chain Reaction« jetzt digital vor und erhaltet damit auch
'Survival Of The Sickest' als Sofort-Download oder streamt den Song: https://goo.gl/cxJoxi

Hier könnt Ihr »Chain Reaction« physisch vorbestellen:
CD & 2LP @ Napalm Records: https://goo.gl/LxcNK5
CD & 2LP @ EMP: https://goo.gl/Qi5Lmf
CD @ Amazon: https://goo.gl/CL3G3s

Tracklist: »Chain Reaction«
1. Just a Head
2. Take The Law
3. The Seed
4. Bowed, Yet Unbroken
5. Kiev Burns!
6. 28.04.
7. Brick By Brick
8. Survival Of The Sickest
9. Chain Reaction
10. Returnless

Drei Jahre sind seit PRIPJATs Debüt SONS OF TSCHERNOBYL vergangen. Das Album kam aus dem Nichts und begeisterte Thrash-Fans und Presse gleichermaßen. Songs wie 'Born To Hate', 'Toxic' oder 'Acid Rain' wurden zum Pflichtprogramm auf den vielen Gigs, bei denen die Band immer mehr Fans überzeugte – Riff um Riff. Nach einjährigen Aufnahmearbeiten haben Pripjat nun ihr zweites Album fertig.

»Chain Reaction« wird am 27. April 2018 via NoiseArt Records veröffentlicht.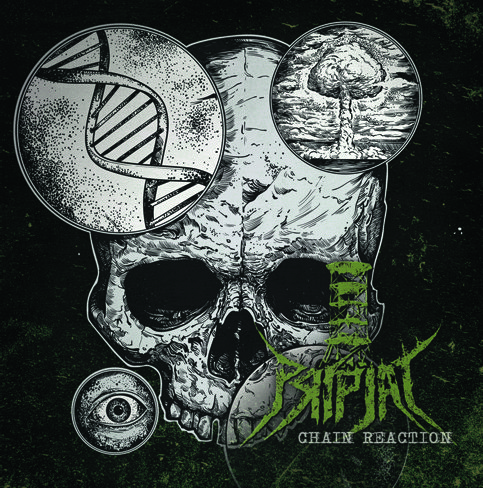 ---