---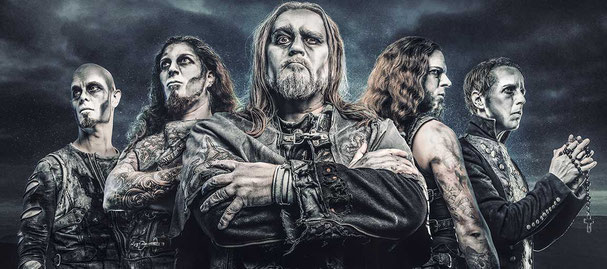 POWERWOLF präsentieren das vollständige Albumcover samt Tracklist!
Nachdem die Wölfe bereits erste schmackhafte Appetizer in Form der Songtitel sowie Teile des Albumartworks veröffentlicht haben, ist es Zeit für das große Ganze:
2. Demons Are A Girl's Best Friend
3. Killers With The Cross
5. Where The Wild Wolves Have Gone
11. Fist By Fist (Sacralize Or Strike)
12. Midnight Madonna (Bonus Track – nur über EMP und Napalm Records-Mailorder erhältlich)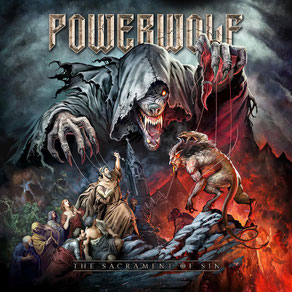 »The Sacrament Of Sin« ist in reinem Herzblut und purer Leidenschaft getränkt! Das neue Album zeugt gleichzeitig von kompositorischer Finesse und ungezähmter Wildheit – und belegt einmal mehr, warum POWERWOLF die unangefochtenen Hohepriester des Metals sind!
Die ersten exklusiven Editionen von EMP und Napalm Records starten schon bald im Pre-Order!
Mit den bisherigen sechs Alben und unzähligen mitreißenden Live-Konzerten haben sich POWERWOLF eine riesige Anhängerschar erspielt. Die 3 letzten Tonträger waren in den Top 3 der Charts, davon 2 Tonträger auf Platz #1! POWERWOLF haben in den vergangenen Jahren mächtig vorgelegt und werden mit dem neuen Werk "The Sacrament Of Sin" noch eine Wolfs-Schippe drauflegen!
---