---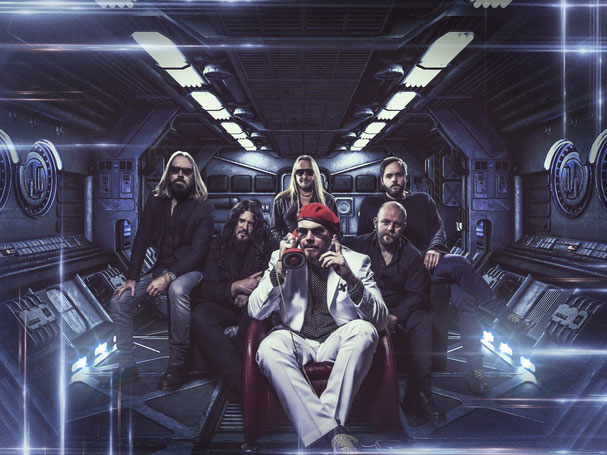 Nachdem sie mit ihrem letztjährigen Überraschungshit »Amber Galactic«, das zudem für einen schwedischen Grammy nominiert wurde, die Rockwelt im Sturm erobert und nach ihrer atemberaubenden ersten Europa-Tournee offene Münder hinterlassen hatten, hat die schwedische Classic-/Progressive-Rock-Supergroup THE NIGHT FLIGHT ORCHESTRA die Arbeiten an ihrem ungeduldig erwarteten nächsten Album abgeschlossen.

Heute enthüllt die Band die Details zum kommenden Album, das den Titel »Sometimes The World Ain't Enough« tragen wird.

Wie auch schon »Amber Galactic« (2017) wird auch dieses Album mit zwei verschiedenen Covers für die regulären und limitierten Formate erhältlich sein.
Main cover
featured on Vinyl, Jewelcase CD, Digital Download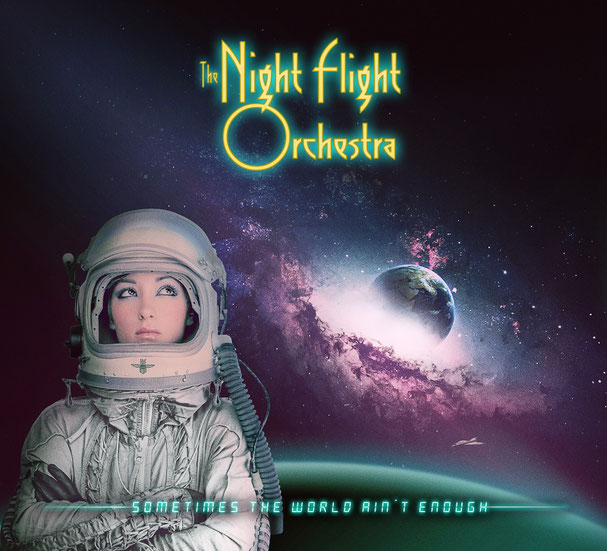 Limited edition cover
featured on First Edition Digipack CD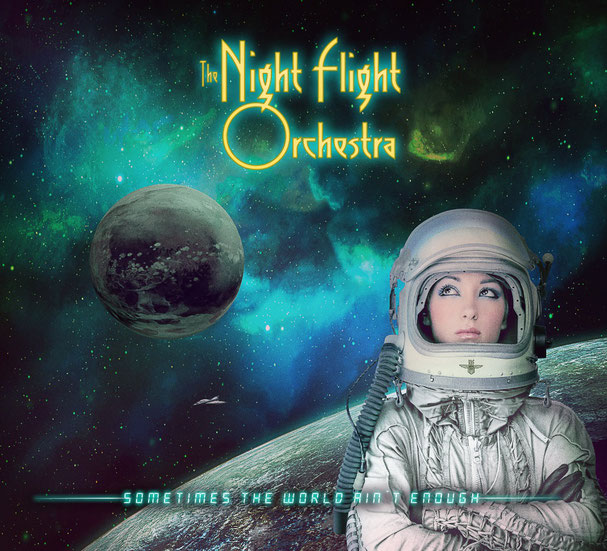 Das Album wird am 29. Juni 2018 über Nuclear Blast erscheinen und 12 brandneue Songs enthalten. Die limitierte Erstauflage im CD-Digipack sowie die Vinyl-Version werden einen exklusiven Bonus Track beinhalten. Die japanische Version wird zudem einen weiteren Bonus Track aufweisen.

»Sometimes The World Ain't Enough«
01. This Time
02. Turn To Miami
03. Paralyzed
04. Sometimes The World Ain't Enough
05. Moments Of Thunder
06. Speedwagon
07. Lovers In The Rain
08. Can't Be That Bad
09. Pretty Thing Closing In
10. Barcelona
11. Winged And Serpentine
12. The Last Of The Independent Romantics
Limited edition digipack CD & Vinyl bonus track
13. Marjorie
Japanese Bonus Track
14. Pacific Priestess

»Sometimes The World Ain't Enough« wurde erneut von der Band selbst produziert und wurde im Handsome Hard Music / Larsson Music Studio sowie im Nordic Sound Lab in Sakra, Schweden aufgenommen. Den Mix übernahm Bandmitglied Sebastian Forslund (Gitarre/Percussion) und fürs Mastering zeichnet Thomas "Plec" Johansson im The Panic Room verantwortlich.
---