---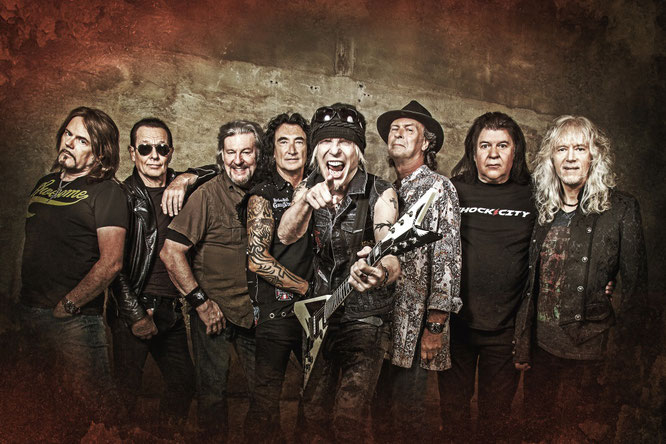 Das MICHAEL SCHENKER FEST freut sich, ankündigen zu können, dass es im Oktober/November durch Europa/UK touren wird, um sein aktuelles Studioalbum »Resurrection«, das via Nuclear Blast erschienen ist, live vorzustellen. Die Tour umfasst zwölf Headlineshows mit Support von EDEN'S CURSE (nur UK!) sowie einen Headlineauftritt beim 12. Hard Rock Hell.

Michael Schenker kommentiert:
"Nach der wirklich tollen und erfolgreichen Tour durch Nordamerika freue ich mich, dass wir mit dem MICHAEL SCHENKER FEST auch in Europa/UK touren werden. Dabei werden wir eine ausgedehnte Setlist präsentieren, die sowohl M.S.G.-, UFO-, SCORPIONS- und TEMPLE OF ROCK-Klassiker, aber natürlich auch Material unseres neuen Albums »Resurrection« umfassen wird. Die neuen Songs in Nordamerika das erste Mal zu performen hat uns große Freude bereitet. Sie sind wirklich gut bei den Fans angekommen. Den dritten Teil meiner Karriere in solch guter Gesellschaft erleben zu können ist mir eine große Ehre. Ich hoffe, wir sehen uns. Keep on rockin'!"

Der weltweit gefeierte Gitarren-Maestro Michael Schenker wird auf dieser Tour von den drei legendären MICHAEL SCHENKER GROUP-Sängern Gary Barden, Graham Bonnet und Robin McAuley sowie Michael Schenker's TEMPLE OF ROCK-Vokalist Doogie White begleitet. Als Bassist ist Chris Glen mit an Bord, während Ted McKenna und Steve Mann die Schlagzeug- bzw. die Gitarren/Keyboards-Fraktion abdecken.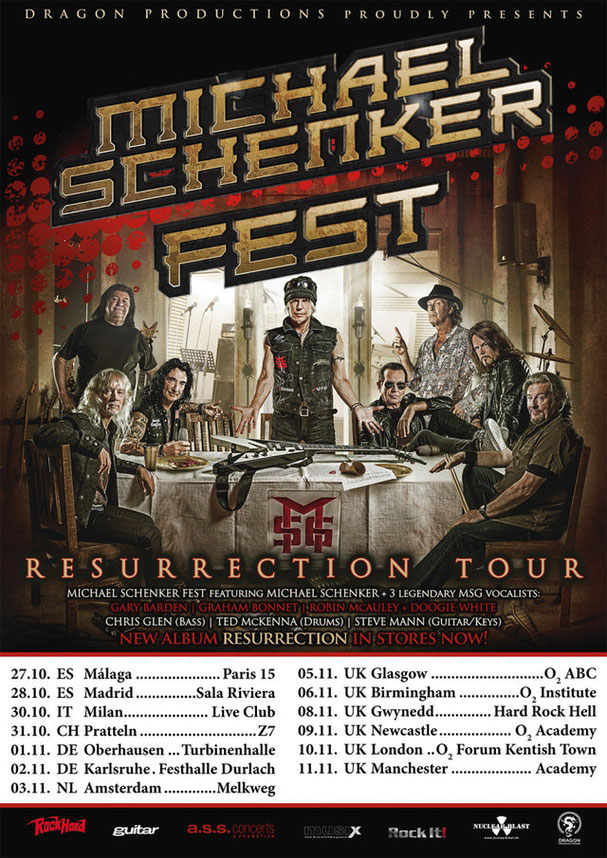 ---