---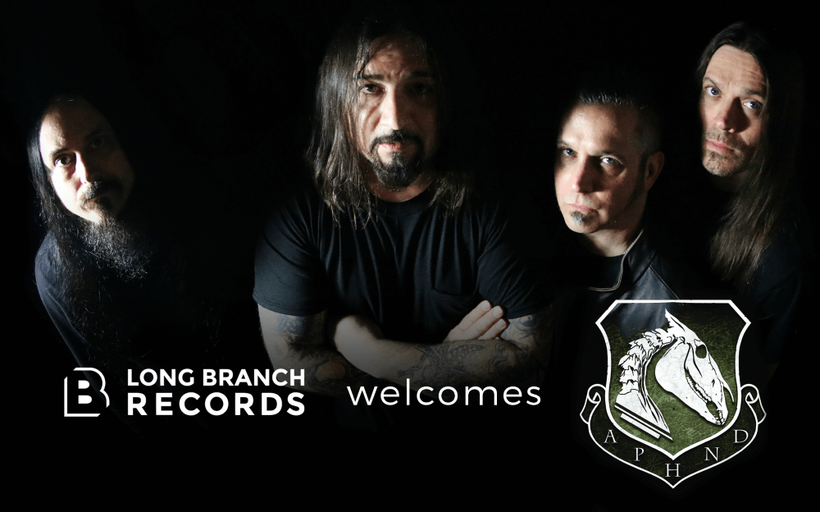 Wir freuen uns, bekannt geben zu können, dass 'A Pale Horse Named Death' ihren Plattenvertrag mit SPV erneuert haben. Neues Material ist für Ende des Jahres geplant und wird über das hauseigene SPV Label Long Branch Records erscheinen.
Die Band um 'Type O Negative'- und 'Life of Agony'-Mitbegründer Sal Abruscato begann ihre Geschichte 2011 mit dem Debütalbum »And Hell Will Follow Me«. Mit dem 2013er-Nachfolger »Lay My Soul To Waste« konnte sich die Band dann endgültig in der Metal-Szene etablieren. Es folgten Nordamerika-Touren mit Danzig, zahlreiche Europatouren und Festivalkonzerte beim Wacken oder dem Summer Breeze. Beide Alben wurden, im jeweiligen Erscheinungsjahr, zudem vom Amerikanischen Revolver Magazine in die Top20-Alben des Jahres aufgenommen.
Neben Sänger und Gitarrist Sal Abruscato gehören aktuell die beiden Gitarristen Joe Taylor und Eddie Heedles sowie Bassist Eric Morgan zur Band. Ganz frisch meldet sich auch 'Type O Negative'-Schlagzeuger Johnny Kelly im Line Up zurück und komplettiert somit 'A Pale Horse Named Death'.
---