---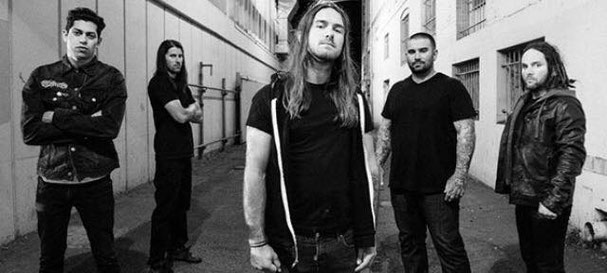 Im Laufe der Jahre haben Impending Doom eine internationale Fangemeinde gewonnen, begeisterte Kritiken geerntet und die Bühnen im Rahmen von Genre-Touren erobert wie z. B. der Vans Warped Tour, Thrash N Burn oder Metal Alliance und, was noch wichtiger ist, zunehmend herausfordernde Alben herausgebracht. Mit den Alben »The Serpent Servant« (2009), »There Will be Violence« (2010), »Baptized in Filth« (2012) und »Death Will Reign« (2013) blieb die Band ihrem Glauben an die Kombination aus einer dunklen Darstellung des derzeitigen Zustands der Menschheit und der Hoffnung auf ein erneuertes Leben, entrissen aus dem Rachen alles Toten, treu – selbst dann, als sie verschiedene Elemente des traditionellen Metal und massiven Thrash für sich entdeckten und in den eigenen Stil integrierten.
Jetzt erheben sich Impending Doom einmal mehr aus ihren eigenen Anfängen. Sie sind ihr eigenes Alpha und Omega als Band und erschaffen ihr sechstes Album, das ebenso strafend, fokussiert, bodenständig und bluttriefend musikalisch ist wie ihre frühesten Leistungen, mit denen sie erstmals auf sich aufmerksam machten, bevor auch nur irgendwelche Kommerzgedanken sie auf einen massenkompatibleren Karrierepfad in der Metal-Musikindustrie hätten locken können.
In der Vergangenheit arbeiteten sie mit hochrangigen Produzenten aus der Branche zusammen, wie etwa Zeuss (Rob Zombie, Hatebreed, Queensrÿche) und Will Putney (Every Time I Die, The Amity Affliction, Thy Art Is Murder). Bei Album Nummer Sechs sind sie jedoch zu der bodenständigen und praxisnahen Art und Weise zurückgekehrt, mit der sie auch ihre ersten Aufnahmen entwickelten und produzierten, indem sie die Stücke erneut in schmutzige klangliche Mysterien hüllten. Christopher Eck, der auch ihr erstes Album produzierte, betreute auch dieses Mal die Produktion.
Dieses Album ist ein schonungsloses musikalisches Trauma, aus einer sehr persönlichen Position verzweifelter Suche nach Errettung und Entschlossenheit. Kein Wettbewerb, kein Kompromiss, kein Karrierestreben. Impending Doom haben sich neu erfunden. Sie sind echter als je zuvor und vereint in ihrer kollektiven Vision, das stärkste Heavy-Metal-Sendschreiben zu erschaffen, das es je gab.
Tracklist: »The Sin And Doom Vol. II«
(Erscheint am 22.06.2018)
01. The Wretched and Godless
02. Burn
03. War Music
04. EVIL
05. Paved With Bones
06. The Serpents Tongue
07. Unbroken
08. Devils Den
09. Everything's Fake
10. Run For Your Life (She Calls)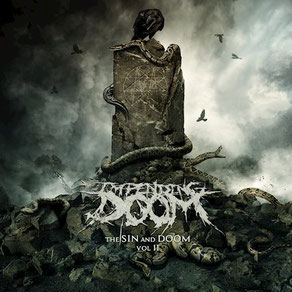 ---