---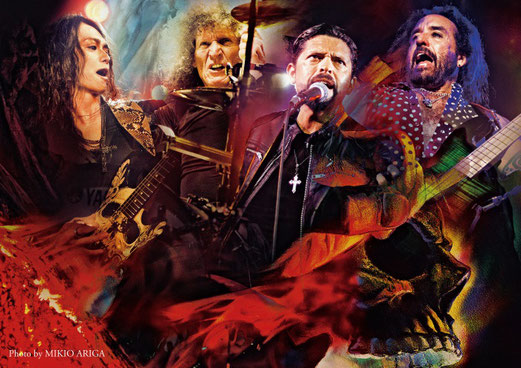 Manche verwechseln den sympatischen Guitar-Hero äusserlich sicher mit dem ehemaligen OZZY OSBOURNE-Gitarristen Jake E. Lee, welcher die beiden Götter-Alben »Bark At The Moon« (1983) und »The Ultimate Sin« (1986) veredelte. Leider hat dieser sich nach seiner Nachfolge-Band BADLANDS, einiger Solo-Alben und seinem 2014er-Projekt RED DRAGON CARTELL zurückgezogen.
Nun kommen wir jedoch zur neusten Generation der Hexenmeister an der Gitarre: Nozomu Wakai spielte schon als Teenie in Bands und veröffentlichte CDs wie es in seiner Biographie im Netz steht, besuchte eine Jazz-Schule und veröffentlichre schliesslich 2014 mit DESTINIA das erste Album »Requiem For A Scream", 2015 folgte mit »Ancedote Of The Queens« eine EP mit 7 Songs. Nun bittet der Meister wieder um Audienz. »Metal Souls« heisst das neuste Werk, welches am 13. Juni über Frontiers Music veröffentlicht wird.
Gesanglich hat Nozomu Wakai Ronnie Romero an seiner Seite, uns Schweizern von CORE LEONE bekannt, weltweit seit Ende 2015 als Sänger von RAINBOW, am Bass Marco Mendoza (u.a. THE DEAD DAISIES und BLACK STAR RIDERS), sowie am Schlagzeug Ex-WHITESNAKE Tommy Aldrich. Kann also nichts schief gehen, würde ich mal behaupten, und ich hoffe doch schwer, dass sich diese All-Star-Hammerband auch live zeigen wird!
Vorbestellen:
CD
(Portofrei)
Tracklist: »Metal Souls«
01. Metal Souls
02. Rain
03. End Of Love
04. Promised Land
05. Take Me Home
06. Raise Your Fist
07. Be A Hero
08. Metamorphosis
09. Cross The Line
10. Judgement Day
11. Ready For Rock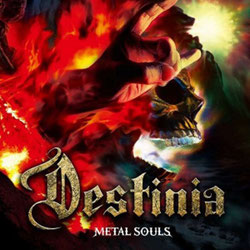 ---