---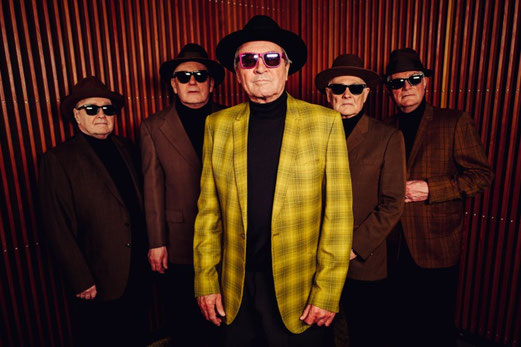 (Pressetext)
Deep Purple-Sänger Ian Gillan hat sich wieder mit seiner allerersten Band "The Javelins" zusammengetan. «Ian Gillan & The Javelins» ist ein Album mit Cover Songs, welches unglaublich viel Nostalgie aufkommen lässt. Die Musik katapultiert uns direkt zurück in die frühen 60er, wo die Beatles und die Rolling Stones ihre Karriere begannen. Der damals 18-jährige Ian Gillan sammelte zu dieser Zeit mit seiner Band "The Javelins" Bühnenerfahrung und bediente sich dabei auch an Coversongs. Die Setlist von damals (ca. 1963), wurde nun in einer viertägigen Session in Hamburg als LP aufgenommen und erscheint am 31.08.2018 über earMusic, im Vertrieb von Phonag Records.
Ian Gillan definiert dieses neue Studioalbum als «eine Kollektion einprägsamer Rhythmen und feel-good Melodien». Aber natürlich ist dieses Album auch eine Hommage an Musik-Legenden wie Chuck Berry, Jerry Lee Lewis, Ray Charles und The Beatles. Während sie vermeiden, Gebrauch von modernen Technologien zu machen, hat es die Band geschafft, die Spontanität und Freiheit der Pop und Rock and Roll Musik von vor 50 Jahren zu bewahren, wohlmöglich ohne es selbst komplett zu realisieren. Ein Weltstar und vier Freunde haben es geschafft, einzufangen, was es heute bedeutet eine Live-Band zu sein.
Gegründet in den frühen 60ern, wurden The Javelins beeinflusst von Pop-, Soul-, Country-, Jazz- und Blues-Künstlern aus Amerika. Sie saugten die Musik ihrer Helden auf, setzten ihren ganz eigenen Stempel drauf und zogen von Stadt zu Stadt um ihre liebsten Songs vor einem kleinen, aber zunehmend wachsenden Publikum zu spielen – und wurden damit selbst zu lokalen Helden. Das war die Zeit, in der Ian Gillan sich selbst entdeckte, die Fesseln löste und seine Stimme fand. The Javelins ebneten den Weg für den britischen Rocksänger, der nur wenige Jahre später mit Deep Purple Geschichte schreiben sollte und zu einem der ikonischsten Frontmänner aller Zeiten wurde.
Tracklist: »Ian Gillan & The Javelins«
(31.08.2018)
2. Dream Baby (How Long Must I Dream)
4. Little Egypt (Ying-Yang)
5. High School Confidential
7. Save The Last Dance For Me
10. Another Saturday Night
11. You're Gonna Ruin Me Baby
13. Hallelujah I Love Her So
16. Mona (I Need You Baby)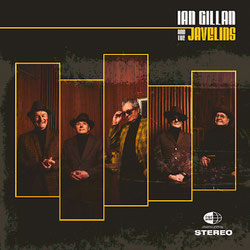 ---