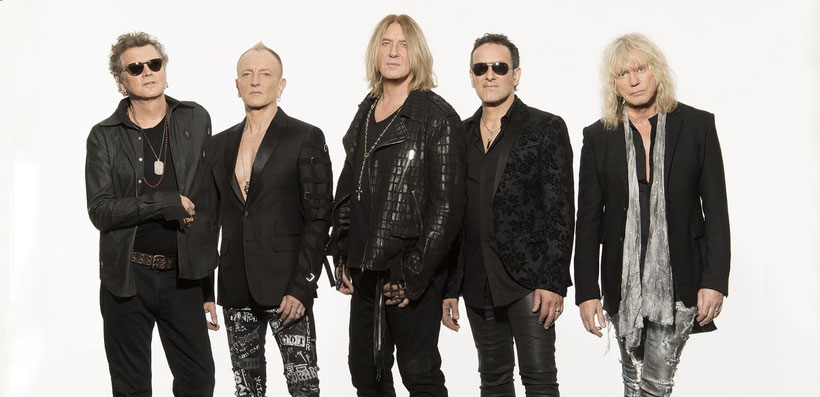 SWISS ATTACK präsentiert:  ROCK THE RING 2019
(Pressetext) Bereits zum 6ten Mal verwandelt Rock the Ring AG den Autobahnkreisel Betzholz Hinwil in ein rockiges und einzigartiges Festivalgelände.
Vom 20. bis 22. Juni 19 strömen wieder über zwanzigtausend Rockfans nach Hinwil, um sich von internationalen und nationalen Legenden einheizen zu lassen. Ein Ohrenschmaus ist garantiert.
Sweet Home Alabama - Sweet Home Hinwil heisst es am Samstag, 22. Juni 2019, wenn die US-Rockband Lynyrd Skynyrd ihren populären Southern Rock zum Besten gibt.
Ihre mehrheitlich mit drei Lead-Gitarren gespielte Musik ist eine Mischung aus Rock, Blues-Rock und Country mit typischen Südstaatentexten, welche bereits seit den 70er Jahren die Rockfans begeistern. Bis heute wurde ihre Musik 14-mal mit Gold ausgezeichnet. Davon 11-mal in den Staaten und 3-mal in UK.
Auf der Rock the Ring Bühne dürfen wir Def Leppard am Donnerstag, 20. Juni 2019 begrüssen. Die in den späteren 70er Jahren gegründete Band begannen ihren Durchbruch vor allem nachdem sie als Vorband auf der AC/DC Tour Highway-to-Hell spielten. Auch freuen wir uns über Whitesnake, ebenfalls am Donnerstag. Whitesnake ist eine britische Hard-Rock-Band, welche 1978 vom vormaligen Deep Purple Sänger David Coverdale gegründet wurde. Noch nicht genug, beehrt uns am Donnerstag auch Tesla. Als ehemalige Vorband von Def Leppard hatten sie ihren steilen Aufstieg in den 80ern, als die Single «Modern Day Cowboy» unmittelbar in die Charts einstieg.
Ein Programm, das bereits heute viel verspricht. Zudem werden noch einige weitere musikalische Highlights auf uns zukommen.
Tickets sind für TICKETCORNER-Member ab Donnerstag, 25. Oktober 2018, 08.00 Uhr, über ticketcorner.ch und für Alle ab Freitag, 26. Oktober 2018, 08.00 Uhr, über rockthering.ch oder ticketcorner.ch erhältlich.