---
---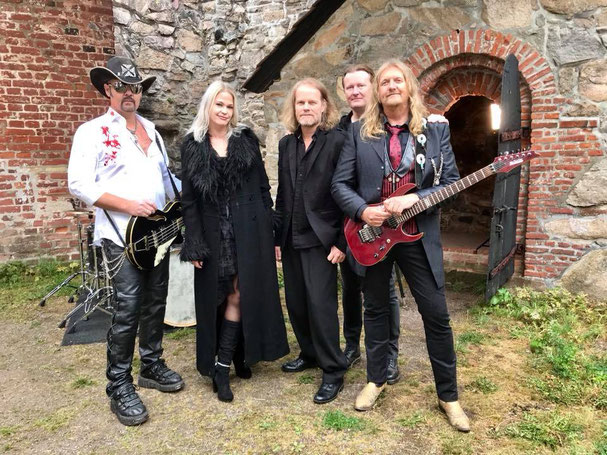 Das Projekt wurde ursprünglich von
Trond Holter
(ex-
WIG WAM
,
JORN
) und Sänger
Jorn Lande
(
JORN
/
MASTERPLAN
) ins Leben gerufen. Die anfängliche Idee war, eine Rock-Oper über Dracula und Vampire zu machen. Nach dem grossen Erfolg des Debüt-Albums
"Swing Of Death" und des
Musicals
in ihrem Heimatland Norwegen sahen sich die beiden verpflichtet, das Ganze fortzusetzen. 
Nun steht mit
»Vlad The Impaler«
die Fortsetzung ab 11. November in den Läden, inhaltsmässig geht es um
Vlad
, auch als Dracula bekannt.
Vlad war von 1448 bis zu seinem  Tod dreimal Woiwode (oder Fürst) der Walachei und ist die historische Figur, welche die berühmten Legenden über Dracula inspirierte.
In der Besetzung mit den Sängern Nils K Rue (Pagan's Mind) und Eva Iselin Erichsen, Bernt Jansen am Bass, Per Morten Bergseth am Schlagzeug und Erling Henanger an den Keyboards beginnt "Vlad The Impaler" dort, wo "Swing Of Death" aufgehört hat.
Musikalisch handelt es sich um ein Album, das auf den Punkt kommt und gleichzeitig verschiedene musikalische Landschaften nutzt, und eingängige und melodische Songs in einem ähnlichen Stil wie das vorherige Album enthält.
Savatage meets Meat Loaf trifft Queen trifft auf Alice Cooper mit zeitgenössischem Hard Rock.
Tracklist: »Vlad The Impaler«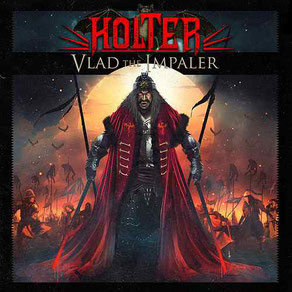 ---