---
---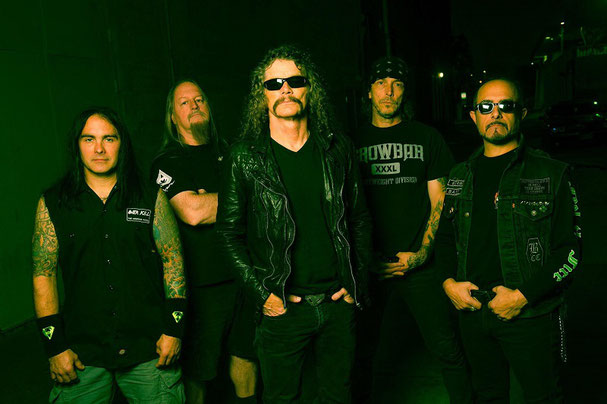 (Pressetext)  Die legendären New-Jersey-Thrasher OVERKILL kündigen an, ihr 19. Studioalbum mit dem Titel »The Wings Of War« am 22. Februar 2019 via Nuclear Blast Records zu veröffentlichen. »The Wings Of War« wurden in den Gear Recording Studios in New Jersey, im SKH Studio in Florida und Jrod Productions von Bassist D.D. Verni und Gitarrist Dave Linsk aufgenommen. Das Album wurde von der Band selbst produziert, Chris "Zeuss" Harris kümmerte sich um den Mix und das Mastering. Das Album-Cover wurde erneut von Travis Smith (NEVERMORE, OPETH, SOILWORK, DEATH) erstellt.

Bobby "Blitz" Ellsworth kommentiert:
"Es war eine tolle Zeit, The Wings of War aufzunehmen! Etwas Altes fühlt sich neu an, was sicher auch daran liegt, dass unsere Chemie durch den Einstieg von Jason Bittner verändert wurde. Ich war neugierig darauf, wie es ausgehen würde. Ich denke, man kann sagen, dass wir mit der veränderten Chemie innerhalb der Band ein Upgrade erreicht haben - wir holen unsere Wurzeln in die Gegenwart.
Die neue Formel erzeugt nicht nur mehr Power, sondern auch mehr Platz für Melodien, eine klassische Win-Win-Situation. Der Schlüssel war, den Fokus nicht auf die Veränderung zu legen, sondern ein Teil davon zu werden. Ich kann Euch sagen, es macht immer noch höllischen Spaß, ein neues Overkill-Album aufzunehmen."
Tracklist: »The Wings Of War«
1 Last Man Standing
2 Believe In The Fight
3 Head Of A Pin
4 Bat Shit Crazy
5 Distortion
6 A Mother's Prayer
7 Welcome To The Garden State
8 Where Few Dare To Walk
9 Out On The Road-Kill
10 Hole In My Soul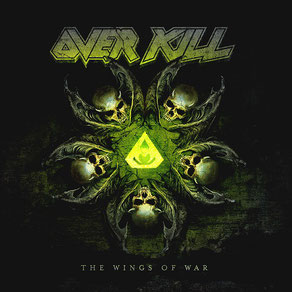 ---