---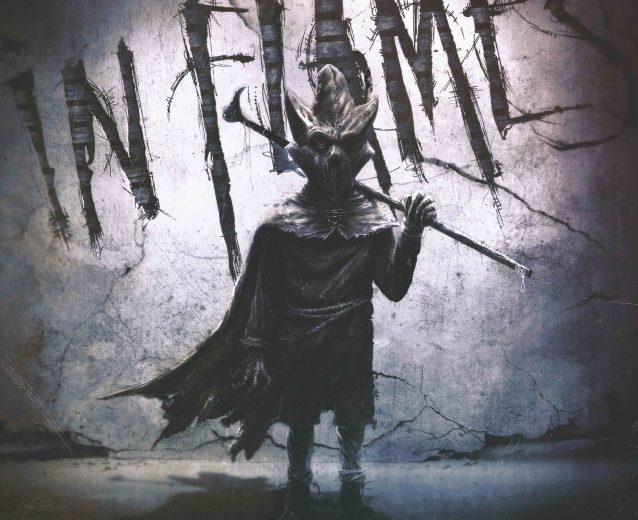 Die legendären schwedischen Schwergewichte IN FLAMES freuen sich verkünden zu können, dass ihr dreizehntes Studioalbum mit dem Namen »I, The Mask« am 1. März 2019 weltweit über Nuclear Blast (ausgenommen in Nordamerika über Eleven Seven Music) erscheinen wird. Der Vorverkauf für das Album beginnt am 11. Januar und bei digitalen Vorbestellungen erhaltet Ihr die neuen Songs 'I Am Above' (als Stream hier verfügbar) und '(This Is Our) House' (Stream hier) als sofortigen Download. Produzent des 12 Songs schweren Albums war wie bereits für den 2016er Vorgänger »Battles« auch diesmal Howard Benson (MY CHEMICAL ROMANCE, MOTÖRHEAD). Gemixt wurde die Scheibe von Chris Lord-Alge (CHEAP TRICK, LINKIN PARK) und gemastert von Ted Jensen (PANTERA, EAGLES, GUNS N' ROSES).
Das Albumartwork stammt von Blake Armstrong, der eine einzigartige Interpretation des Bandmaskottchens - dem Jesterhead - zum Leben erweckt. Die Geschichte hinter dem Cover und die weiteren Bilder im Artwork, die zu jedem Song auf dem Album passen, werden am 1. März zum Release enthüllt.
"Dieses Album ist etwas ganz Besonderes für uns! Seit unserer letzten Scheibe "Battles" haben wir unser eigenes Festival ins Leben gerufen und sind ununterbrochen auf Tour gewesen, beides hat eine noch engere Verbindung zwischen unseren Fans und uns erschaffen. Und das war eine große Inspiration für das Album. Es war eine so ausgedehnte Reise, die noch lange nicht vorbei ist und wir sind so dankbar für die Unterstützung unserer Fans. Deshalb widmen wir ihnen unser 13. Album "I, The Mask", denn nur wegen euch sind wir in der Lage, seit so vielen Jahren Musik schreiben und jeden Abend für euch spielen zu können! IN JESTERHEADS WE TRUST."
- Anders Fridén (IN FLAMES)
Heute präsentieren IN FLAMES auch gleich zwei Tracks als Höreindruck vom neuen »I, The Mask« - die Hymne 'I Am Above' sowie '(This Is Our) House.' Ein markantes Musikvideo zu ersterem erscheint ebenfalls heute und zeigt den berühmten schwedischen Schauspieler Martin Wallström (Mr. Robot) beim gefühlsgeladenen Lipsynch in einem schwarzen Raum. Zudem erscheint heute noch das Lyricvideo zu '(This Is Our) House', das bisher unvveröffentlichtes Material vom jährigen bandeigenen Festival BORGHOLM BRINNER enthält. Streamt 'I Am Above' hier und '(This Is Our) House' hier.

Seht das offizielle Musikvideo zu 'I Am Above' hier:
Hier gibt es das Lyricvideo zu '(This Is Our) House' zu sehen: 
Tracklist: »I, The Mask«
1. Voices
2. I, The Mask
3. Call My Name
4. I Am Above
5. Follow Me
6. (This is Our) House
7. We Will Remember
8. In This Life
9. Burn
10. Deep Inside
11. All The Pain
12. Stay With Me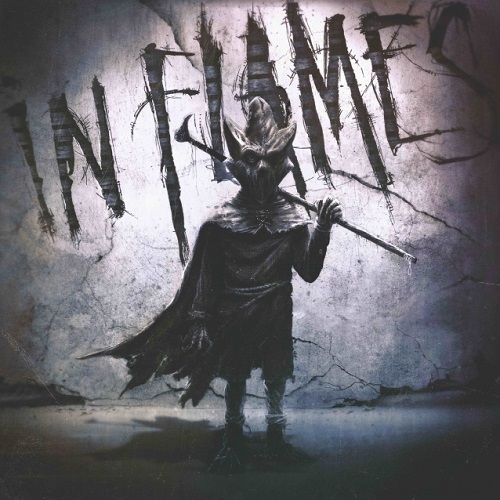 Zudem haben IN FLAMES eine große Tour durch den UK, Frankreich, Schweiz und Belgien angekündigt, die am 3. April in Glasgow beginnt. Der Support wird in Kürze angekündigt.
IN FLAMES Europa Headline-Tour
03.04. UK Glasgow - SWG3
04.04. UK Manchester - O2 Ritz
05.04. UK London - The Roundhouse
06.04. UK Nottingham - Rock City
07.04. UK Bristol - SWX
09.04. UK Norwich - UEA
10.04. B Antwerp - Trix
12.04. F Nancy - L'Autre Canal
15.04. F Lyon - Le Transbordeur
16.04. F Toulouse - Le Bikini
17.04. F Nîmes - Paloma
18.04. CH Zurich - Komplex 457

Festivals 2019
13. - 16.06. A Nickelsdorf - Nova Rock
23.06. B Dessel - Graspop Metal Meeting
25.06. PL Krakow - Mystic Festival
27.06. NO Trondheim - Trondheim Rocks
29.06. N Ekeberg - Tons of Rock
02.08. S Öland - Borgholm Brinner
03.08. S Öland - Borgholm Brinner
---