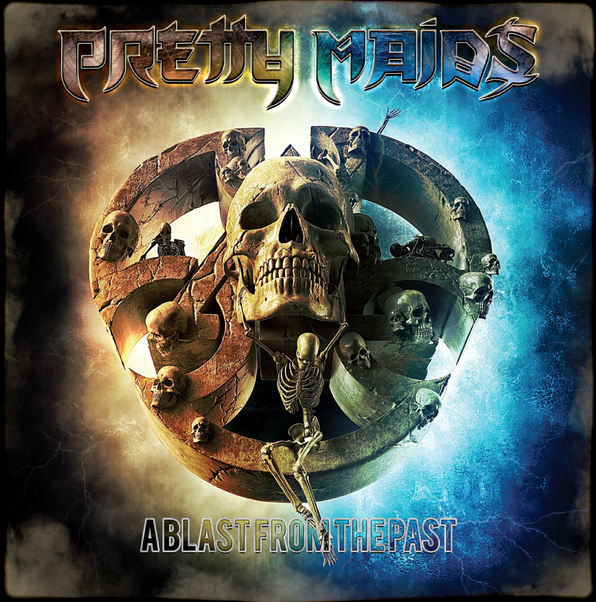 Seit vielen Jahren gibt es eine wachsende Nachfrage nach alten Alben von PRETTY MAIDS. Viele dieser Alben sind seit Jahren nicht mehr auf CD, Vinyl oder digital verfügbar. Daher wird das italienische Frontiers-Music-Label diese Lücke füllen und am 22. Februar ein 12-CD-Boxset veröffentlichen. Das Ganze wird auch digital und auf Vinyl erhältlich sein. 
Die Details der 12-CD-Box-Sets und die Trackliste kann man sich unten anehen, sowie auch die 8 Alben, die auf Vinyl neu aufgelegt werden.
Vinyl:
»Scream«
»Wake Up To The Real World«
»Motherland«
»Pandemonium«
»Planet Panic«
»Carpe Diem«
»Spooked«
»Anything Worth Doing Is Worth »Overdoing«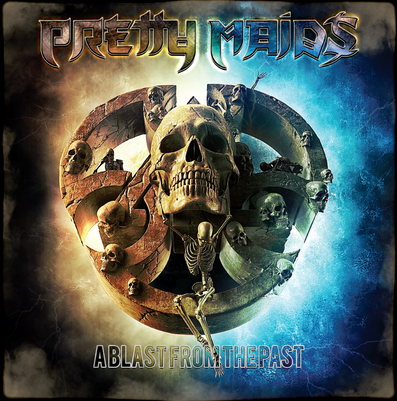 12-CD Box Set:
1. »Scream«
Rise; Scream; Psycho-Time-Bomb-Planet-Earth; This Love; Walk Away; No Messiah; In A World Of Your Own; Don't Turn Your Sex On Me; Adrenaline Junkie; Anytime Anywhere.
2. »Spooked«
Resurrection (Intro); Freakshow; Dead Or Alive; Die With Your Dreams; Fly Me Out; Live Until It Hurts; Spooked; Twisted; If It Can't Be Love; Never Too Late; Your Mind Is Where The Money Is; Hard Luck Woman; The One That Should Not Be; Where The Blood Runs Deep (*), Crazy Horses (*), A Love And A Fiction (*)
(*) Bonus Tracks
3. »Anything Worth Doing Is Worth Overdoing«
Snakes In Eden; Destination Paradise; Hell On High Heels; When The Angels Cry; Back Off; Only In America; With These Eyes; Anything Worth Doing Is Worth Overdoing; Scent Of My Prey; Face Me; Loveshine.
4. »Carpe Diem«
Violent Tribe; Carpe Diem; Tortured Spirit; Wouldn't Miss You; Clay; Poisoned Pleasures; Until It Dies; The Unwritten Pages; For Once In Your Life; They're All Alike; Time Awaits For No One; Invisible Chains.
5. »Planet Panic«
Virtual Brutality; Playing God; He Who Never Lived; Face Of My Enemy; Not What You Think; Natural High ; Who's Gonna Change; Worthless; One Way To Rock; Enter Forevermore.
6. »Wake Up to the Real World«
Wake Up To The Real World; All In The Name Of Love; I Am The End; As Guilty As You; Why Die For A Lie; Such A Rush; Where True Beauty Lies; Brave Young New Breed; Terminal Violence; Perfect Strangers; Another Shot Of Your Love.
7. »Pandemonium«
Pandemonium; I.N.V.U.; Little Drops Of Heaven; One World One Truth; Final Day Of Innocence; Cielo Drive; It Comes At Night; Old Enough To Know; Beautiful Madness; Breathless; Ka-Ching (*); It Comes At Night (Remix)*
(*) Bonus Tracks
8. »Motherland«
Mother Of All Lies; To Fool A Nation; Confession; The Iceman; Sad To See You Suffer; Hooligan; Infinity; Why So Serious; Motherland; I See Ghosts; Bullet For You; Who What Where When Why; Wasted; Mother Of All Lies (Remix) (*)
(*) Bonus Track
9. »Louder Than Ever«
Deranged; Playing God; Psycho Time Bomb Planet Earth; My Soul To Take; He Who Never Lived; Virtual Brutality; Tortured Spirit; With These Eyes; Nuclear Boomerang ; Snakes In Eden; Wake Up To The Real World; A Heart Without A Home; Deranged (Extended Version) (*)
(*) Bonus Track
10. »Kingmaker«
When God Took A Day Off; Kingmaker; Face The World ; Humanize Me; Last Beauty On Earth; Bull's Eye; King Of The Right Here And Now; Heavens Little Devil; Civilized Monsters; Sickening ; Was That What You Wanted (Look What You've Got); Kingmaker (Extended Version); Humanize Me (Extended Version) (*)
(*) Bonus Track
11. »Screamin' Live«
Psycho-Time-Bomb Planet-Earth; Rock The House; Rise; Walk Away; Scream; Yellow Rain; Sin-Decade; Savage Heart; No Messiah; Please Don't Leave Me; Lovegames; Future World; Back To Back; Red Hot And Heavy
12. »Alive At Least«
Sin-decade, Destination Paradise, Tortured Spirit, Wouldn't Miss You, Nightmare In The Neighborhood, Natural high, Virtual Brutality, Queen of Dreams, Cold Killer, Playing God, Snakes in Eden, Shelly the Maid, Live Until It Hurts; Future world; Red Hot and Heavy