---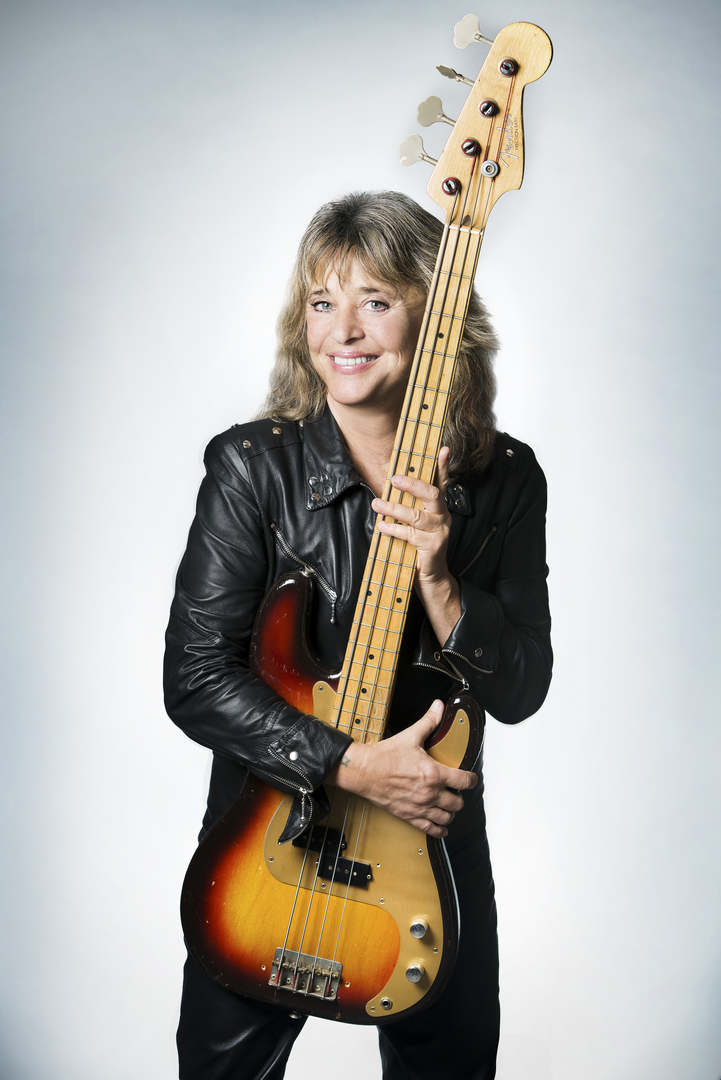 Suzi Quatro wird dem Namen "Queen Of Rock´n Roll " mehr als gerecht. Seit ihrem 14. Lebensjahr steht die Amerikanerin nunmehr über 50 Jahre auf der Bühne, feuert mit ungebremster Energie ihre größten Hits 'Can The Can', '48 Crash', 'Devil Gate Drive', 'If You Can`t Give Me Love' oder 'She`s In Love With You' aus der Hüfte und mischt diese immer wieder mit aktuellen Songs. Am 29. März 2019 erscheint weltweit über Steamhammer/SPV ihr neues Studioalbum »No Control«, bereits am 15. Februar 2019 wird die Vorab-Single ´No Soul/No Control' veröffentlicht.
Elf neue Songs (plus zwei Bonustracks) hat Suzi Quatro aufgenommen. Dabei kommt es auf »No Control« erstmals zu einer Zusammenarbeit mit ihrem Sohn Richard Tuckey.
Suzi wird auch einige ihrer neuen Songs in diesem Jahr auf ihrer großen Deutschland-Tournee präsentieren. "Ich habe in all den Jahren nie aufgehört, neue Scheiben aufzunehmen", erklärt die Trägerin eines Ehrendoktortitels für Musik. "Back To The Drive in 2006, In The Spotlight in 2011, Quatro, Scott & Powell in 2016. Diese Werke waren sorgsam geplant und bis ins Detail durchdacht. Ich bin stolz auf alle drei, sehr stolz sogar. Aber mein neues Album »No Control« ist etwas ganz anderes."
Suzi sagt über das Signing mit SPV/Steamhammer: "Ich bin sehr glücklich, mein neues Album über SPV/Steamhammer zu veröffentlichen. Mit der neuen Plattenfirma und dem neuen Album bin ich mehr als bereit, in diesem Jahr wieder loszurockenI"
24.04. DE-Berlin - Friedrichstadt Palast
30.04. DE-Schopfheim - Stadthalle
06.05. DE-Hamburg - Laeiszhalle
11.05. DE-Bremen - Metropol Theater
12.05. DE-Neuruppin - Kultur-Kirche
14.05. DE-Rostock - Stadthalle
15.05. DE-Hannover - Theater am Aegi
29.05. DE-München - Circus Krone
30.05. DE-Frankfurt - Alte Oper
27.07. CH-Fahrwangen - Open Air
30.08. DE-Plauen - Parktheater
31.08. DE-Thale - Bergtheater
01.09. DE-Kranichfeld - Freilichtbühne Niederburg
22.09. DE-Leipzig - Gewandhaus
28.09. DE-Dortmund - Westfallenhalle 3A
01.10. DE-Reutlingen - Stadthalle
02.10. DE-Kassel - Stadthalle
04.10. DE-Wuppertal - Stadthalle
05.10. DE-Osnabrück - Osnabrückhalle
07.12. DE-Heilbronn - Harmonie
13.12. DE-Dresden - Kulturpalast
14.12. DE-Jena - Sparkassen Arena
---