---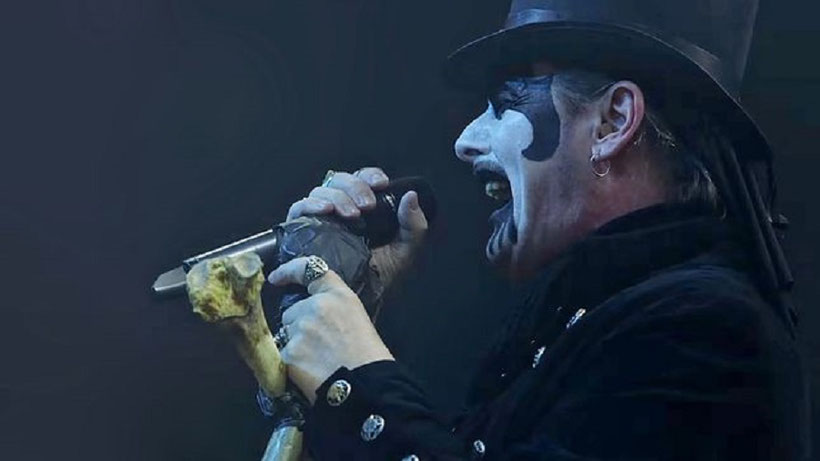 Am 25. Januar werden KING DIAMOND eine neue DVD/Blu-ray,
»
Songs For The Dead Live
«
, via Metal Blade Records veröffentlichen!
Der einzige Nachteil eines so beeindruckenden Katalogs besteht vielleicht darin, dass es einfach zu viele großartige Songs gibt, die nicht in ein einzelnes Set passen. Allerdings dürfte es schwierig werden, auch nur einen Fan zu finden, der das zukunftsträchtige 'Abigail' von 1987 nicht in seiner Gesamtheit hören möchte, und 'Songs For The Dead Live' fängt dies gleich zweimal an sehr unterschiedlichen Orten ein. Mit achtzehn Songs pro Set bietet jede der beiden Shows - Belgiens Graspop Metal Meeting im Juni 2016 und Philadelphias Fillmore im November 2015 - darüber hinaus eine Reihe von klassischen KING DIAMOND- und MERCYFUL FATE-Tracks wie 'Welcome Home', 'Halloween' und 'Eye Of The Witch', bevor sie in 'Abigail' starten. Die Auftritte der All-Star-Besetzung der Musiker, bestehend aus den Gitarristen Andy LaRocque und Mike Wead, dem Bassisten Pontus Egberg und Schlagzeuger Matt Thompson, sind absolut heftig und tight.
Einen Vorgeschmack auf »Songs For The Dead Live« bietet das neue Video zu 'Arrival (Live at Graspop)', welches man sich jetzt hier ansehen kann:
Weiterhin könnt ihr euch das Video zu 'Sleepless Nights (Live at The Fillmore)', hier ansehen:
Tracklist:
»

Graspop Metal Meeting
11. A Mansion in Darkness
13. The 7th Day of July 1777
Tracklist:
»

The Fillmore
«
11. A Mansion in Darkness
13. The 7th Day of July 1777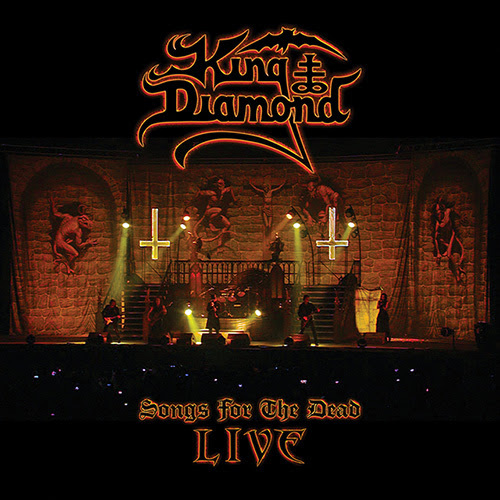 ---