---
RAGE OF LIGHT ist eine Schweizer Trance-Metal-/Melodic-Death-Metal-Band, die vom Sänger-Keyboarder Jonathan Pellet gegründet wurde und für seine früheren Arbeiten mit TROPHALLAXY/DYSRIDERD bekannt ist. Jonathan kam 2007 auf die Idee, eine Mischung aus Trance- und Melodic-Death-Metal-Elementen zu kreieren, aber da er mit anderen Projekten beschäftigt war, dauerte es fast ein Jahrzehnt, bis die Idee Früchte trug. Schließlich rekrutierte er 2015 die EVENMORE-Sängerin Melissa Bonny und den Gitarristen Noé Schüpbach, um die Band zu vervollständigen. 2016 erschien die EP »Chasing a Reflection«, nun folgt am 29. März das Debüt-Album »Imploder«, über Napalm Records.
"Imploder öffnet ein Fenster zu einer hypothetischen Zukunft, in der die Festnahme von Macht und die technologische Entwicklung von Menschen angeführt wurden, die handeln, ohne die Konsequenzen zu messen. Jeder Song spiegelt diese einzigartige RAGE OF LIGHT-Signatur wider: Unsere eigene Kombination aus kraftvollen Riffs und harten Vocals, die von faszinierenden Trance-Berührungen und klaren Vocals kontrastiert werden."
Hier ein kurzer Teaser zum Debüt-Album »Imploder«:
Das Musikvideo zum Song 'Deception' von der 2016er-EP »Chasing a Reflection« könnt ihr hier ansehen:
Das Musikvideo zum Song 'Mechanicals' erschien 2017.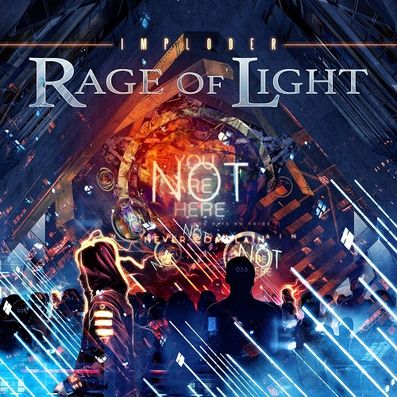 17.01.19 FR - Lyon / La Marquise
26.01.19 CH - Morges / VIP Pre-Release Concert
04.05.19 BE - Ittre / Kraken Metal Fest
---