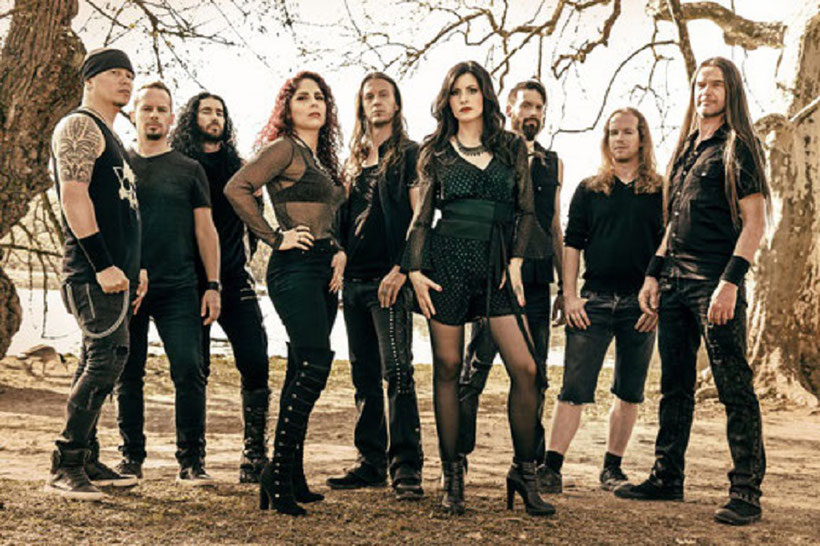 Nach der Veröffentlichung ihres neuen Albums im September 2018 reiste das symphonische Death-Metal-Kollektiv MaYaN (mit aktuellen und ehemaligen Mitgliedern von Epica, After Forever, Delain, Orphanage und Stream of Passion) durch die Welt, um ihre Lehren von "Dhyana" zu verbreiten. Erst kürzlich hat die Band ihre Mexiko-Tour abgeschlossen, auf 70.000 Tons Of Metal gespielt und ist nun bereit, für mehrere Indoor-Shows sowie Festivals nach Europa zurückzukehren.
Als kleinen Appetizer für ihre Fans veröffentlichen MaYaN jetzt ein neues Musikvideo zu 'The Power Process', das ihr hier ansehen könnt:
Marcela Bovio kommentiert: "Wir freuen uns sehr, euch unseren neuen Videoclip 'The Power Process' zu zeigen. Wir hatten das Vergnügen, erneut mit Arno de Haas zusammenzuarbeiten, der auch den Videoclip zu 'Saints Don't Die' gefilmt hatte mit uns. Könnt Ihr erraten, von wem die Geschichte inspiriert wurde? :)"