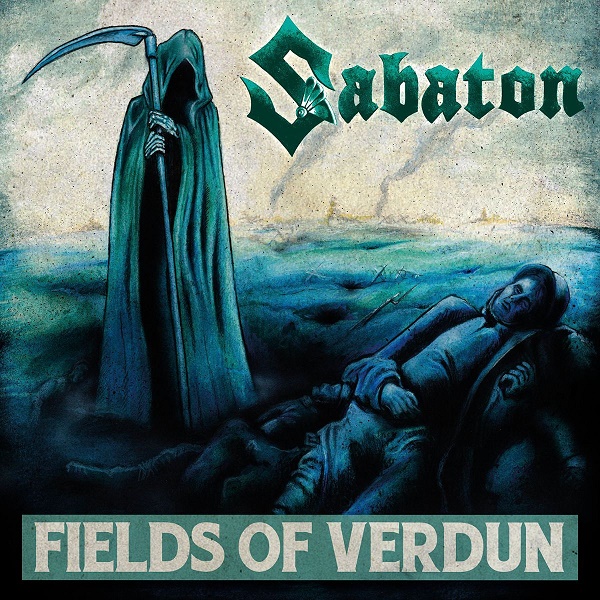 Nachdem sie vor kurzem den Vorverkauf für ihr kommendes Studioalbum »The Great War« gestartet haben, das am 19. Juli 2019 erscheint, enthüllen die schwedischen Heavy-Metal-Helden SABATON die erste Single namens 'Fields Of Verdun'.
Seht euch das neue Video zur Single hier an:
Die Band kommentiert: "Wir haben 'Fields of Verdun' als erste Single ausgesucht, weil wir glauben, dass es das Album perfekt repräsentieren würde, ein typischer SABATON Metal Song, den wir in Zukunft definitiv auch Live spielen werden.
Die Geschichte der Schlacht von Verdun ist ebenfalls repräsentativ für das gesamte Album, da sie alle Elemente enthält, die "The Great War" ausmachen. Verdun ist ein so wichtiger Teil des Ersten Weltkrieges, dass wir beschlossen haben, die erste Präsentation des Albums dort stattfinden zu lassen und Journalisten von überall auf der Welt einzuladen; nicht nur um das Album anzuhören, sondern auch, um die Geschichte dahinter zu verstehen.
Der Song ist die erste Single vom kommenden Album, obwohl wir kürzlich erst 'Bismarck' veröffentlicht haben, aber dieses Lied gehört nicht zum Album. Wir haben uns entschieden, 'Bismarck' abseits des Albums zu schreiben, da die Geschichte nicht im Zusammenhang mit dem Ersten Weltkrieg steht und auch gesondert vom Album aufgenommen wurde. Die Bedeutung dieses Songs ist ein Tribut an alle Fans, die über die Jahre zu unserer Musik beigetragen haben, indem sie uns Ideen für Songs geliefert haben; das ist echt toll, bitte macht weiter so!"
Gestern erschien bereits die APOCALYPTICA-Cover-Version des Songs: