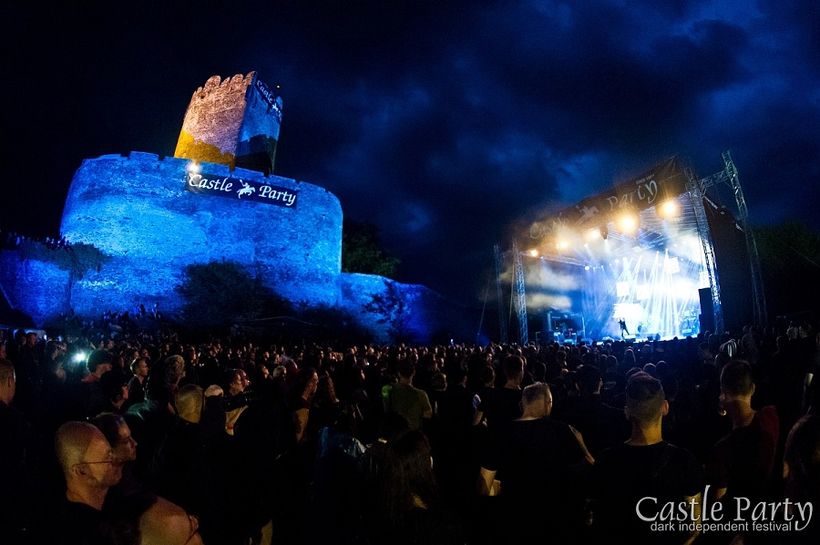 Die Castle Party ist ein Gothic-Festival, das auf dem Gelände der historischen Bolkoburg im polnischen Bolków stattfindet. Das Gebäude aus dem 13. Jahrhundert bietet Gothic-/Metal-Fans vier Tage lang eine Auswahl aus Heavy-Metal, Folk und klassischer Musik aus dem Spektrum des Gothic. Die historische Burgruine verfügt über einen Hungerkerker und bietet der Castle Party eine ideale Kulisse. Bereits seit der vierten Ausgabe ist sie das Zuhause des Festivals. In diesem Jahr feiert das Festival seinen 25. Geburtstag und wie immer werden Festivalgänger dazu ermuntert, ihre feinsten Gothic-Gewänder aus dem Schrank zu kramen.
Wer noch nichts vor hat vom nächsten Donnerstag 11. Juli bis Sonntag 14. Juli und eine Autofahrt von ca. 10 Stunden bis ins polnische Bolków nicht zu weit ist, sollte sich diese fette Party mit x Bands und Pool-Party nicht entgehen lassen. Das Ganze kostet 76 Schweizer Franken. Wer noch weitere Infos braucht, kann auch unsere Fotografin Monika anschreiben, die für SWISS ATTACK das Ganze festhält.
Deathstars / Atari Teenage Riot / Sólstafir / Lord Of The Lost / Merciful Nuns / Solar Fake
Soror Dolorosa / Eivor / The Devil & The Universe / Dawn Of Ashes / Sunnata / God Module / 1984 / Agressiva 69 / Hexvessel / UK Decay / Żywiołak / Ash Code / Forndom / Near Earth Orbit / Dark Side Eons / Whispers In The Shadow / Darkher / Trakktor / MordAstigmata / Aeon Sable
Entropia / Cabaret Grey / Nacht und Nebel / Blitzkrieg / Reactor7x / Moloch / Helroth / Nightrun87 / DDA / Baṣnia / Schrottersburg / Five The Hierophant / Guilt Trip / Grave of Love / Inner Vision Laboratory / Noche Oscura / Swithface / Lilla Veneda / Dead Factory
+ DJ sets, poolparty and much, much more!