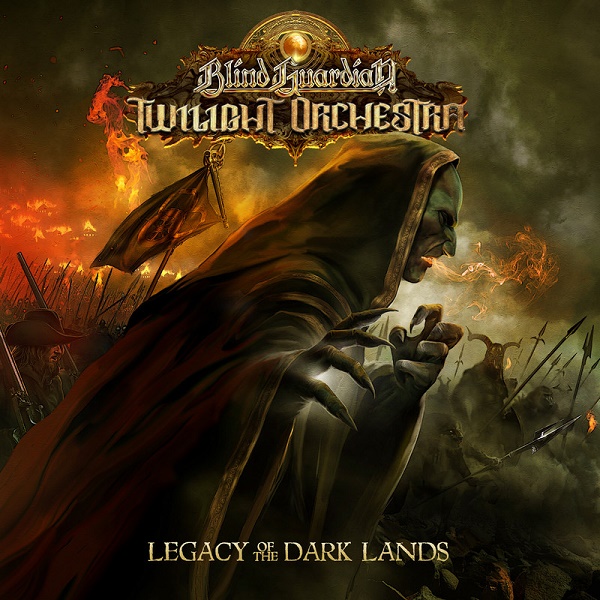 Es ist eines der ambitioniertesten Projekte in der Metal-Historie, auf welchem das berühmte Sprichwort "Gut Ding will Weile haben" treffender denn je zutrifft. Noch in den Neunzigerjahren, als BLIND GUARDIAN vermehrt begannen, ihren opulenten Sound mit orchestralen Elementen zu bereichern, reifte in den beiden Hauptakteuren des BLIND GUARDIAN-Universums, Gitarrist André Olbrich und Sänger Hansi Kürsch, die Idee eines großen Orchesteralbums. Heute enthüllt die Band das meisterhafte Cover-Artwork vom renommierten Küstler Gyula Havancsák.
In den vergangenen Jahren nahm das Mammutprojekt schließlich mehr und mehr Form an und neben den epischen Klangkaskaden entstand parallel dazu das lyrische Konzept. Dazu holten sich BLIND GUARDIAN prominente Unterstützung in der Person von Buchautor Markus Heitz ins Boot, dessen neuer Roman »Die Dunklen Lande« am 1. März 2019 erschienen ist. Der Roman spielt im Jahre 1629 und beinhaltet das Prequel zu dem am 1. November erscheinenden BLIND GUARDIAN-Opus »Legacy Of The Dark Lands«.
Seht euch hier den kurzen Trailer an, um einen ersten Eindruck vom kommenden Album zu erhalten:
Hansi Kürsch kommentiert: "Das Albumartwork von Gyula Havancsák zu unserem Mammutprojekt passt wie Faust aufs Auge und ist für mich ein absolutes Meisterwerk. Gulyas Liebe zum Detail ist unglaublich und seine Fähigkeit sich in komplexe Storyzusammenhänge einzuarbeiten und diese bildhaft darzustellen ist meisterhaft. Wir sind superglücklich, da er die monumentale Atmosphäre der Musik zu 100% eingefangen hat. Ein Perfect Match im wahrsten Sinne des Wortes."