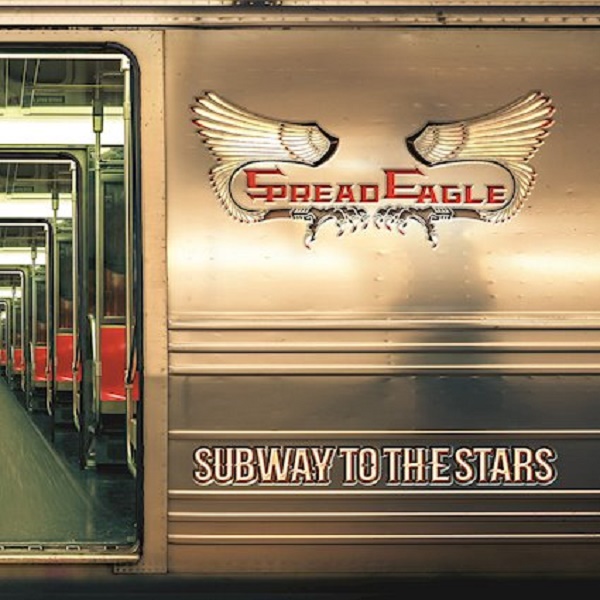 Anfang der 90er hatten die New Yorker Sleaze-Rocker SPREAD EAGLE gute Chancen, durchzustarten. Ihre zwei Musikvideos zu den Songs 'Switchblade Serenade' und 'Scratch Like A Cat' liefen damals in der MTV Heavy Rotation rauf und runter. Trotz zwei sehr guten Alben hinkten die Verkaufszahlen. Nach Streitigkeiten löste sich die Band jedoch vor Veröffentlichung des dritten Albums auf.
2006 kehrten SPREAD EAGLE unter der Leitung von Ray West und Rob DeLuca (der auch mit UFO und Sebastian Bach zusammengearbeitet hat), zusammen mit zwei neuen Mitgliedern, Ziv Shalev (Gitarre) und Rik De Luca (Schlagzeug), zurück. Es dauerte jedoch noch über ein Jahrzehnt, bis jetzt schliesslich am 9. August mit "Subway To The Stars" ein neues Album erscheint. Die Energie der 90er, die damals viele Bands der Sleaze-Rock-Szene hatten, konnte man nicht mehr einfangen, denn wir leben einfach in einer neuen Ära, die viel negativer geprägt ist als damals. Trotzdem liefern SPREAD EAGLE mit "Subway To The Stars" ein amtliches Album ab.
Zum Reinhören gibts hier das Musikvideo zum Song 'Sound Of Speed':
Tracklist: "Subway To The Stars"
10. Gutter Rhymes For Valentines