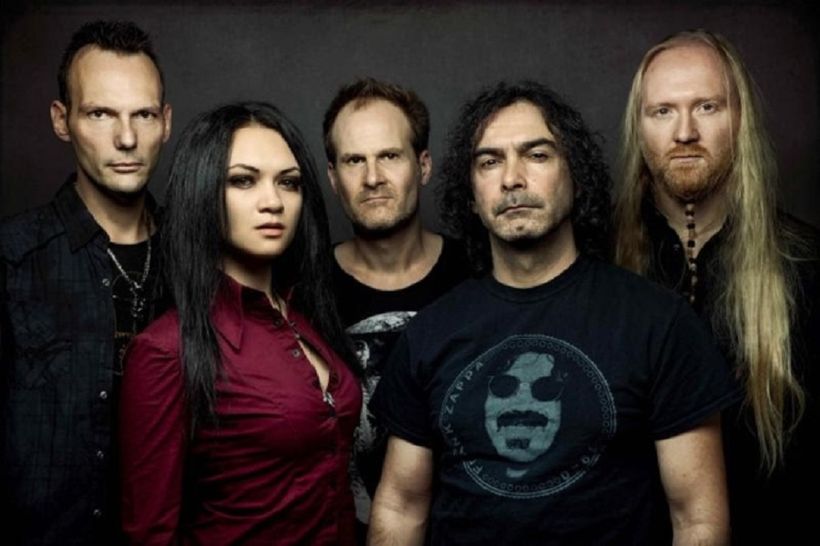 Am 13. Dezember erscheint das Debütalbum "Signs Of Wings" von Musikproduzent/Gitarrist Sascha Paeth (AVANTASIA, ex-HEAVEN'S GATE) neuem Projekt SASCHA PAETH'S MASTERS OF CEREMON, über das italienische Frontiers Music Srl-Label. "Endlich stecke ich meine Energie in mein eigenes Musikprojekt", so Paeth. "Es ist die Summe der Erfahrungen, die ich über die Jahre gesammelt habe und ein bisschen auch ein Revival dessen, was ich in der Vergangenheit gemacht habe." Mit dabei Schlagzeuger Felix Bohnke (EDGUY, AVANTASIA), Bassist André Neygenfind (AVANTASIA), Keyboarder Corvin Bahn und Sängerin Adrienne Cowan (SEVEN SPIRES, AVANTASIA).
Zum Reinhören gibts ein Lyric-Video zum Song 'Sick' hier:
Tracklist: "Signs Of Wings"
01. The Time Has Come
02. Die Just A Little
03. Radar
04. Where Would It Be
05. My Anarchy
06. Wide Awake
07. The Path
08. Sick
09. Weight Of The World
10. Bound In Vertigo
11. Signs Of Wings