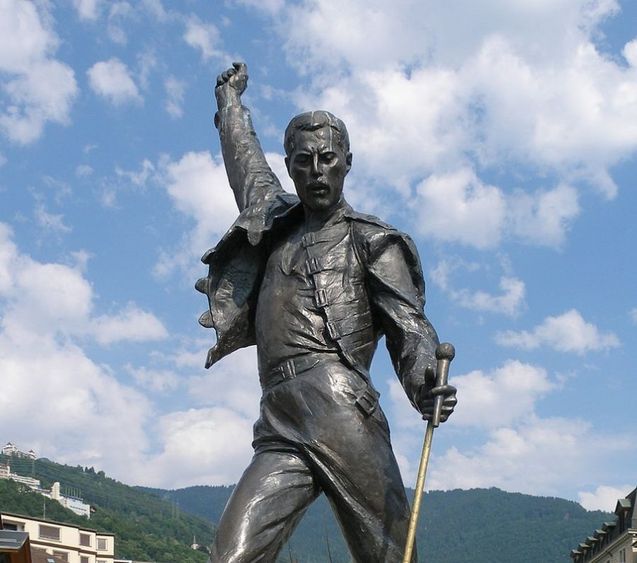 Zum 73. Geburtstag vom verstorbenen QUEEN-Sänger Freddie Mercury zelebriert die Stadt Montreux einen 4-tägigen Freddie Celebration Day. Das Ganze findet vom Donnerstag, 5. September bis Sonntag, 8. September statt. Zur Eröffnung gibts am Donnerstag einen Riesenaperitif mit einer grossen Torte für die Gäste. Um 19.30 Uhr gibts ein Gratis-Konzert mit der italienischen QUEEN-Tribute-Band 39 QUEEN TRIBUT unter der Markthalle in Montreux.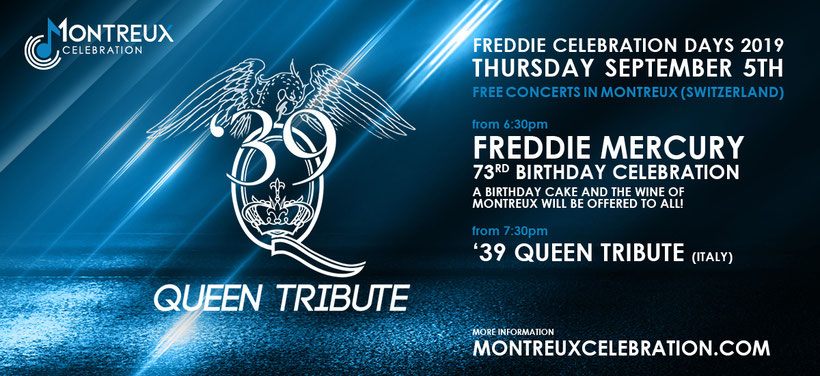 Am Freitag, den 6. September gibts eine Ausstellung mit vielen Objekten von QUEEN und eine Videoprojektion mit Peter Freestone (ehemaliger persönlicher Assistent von Freddie Mercury) und Milan Satnik. Sie werden ihre Erfahrungen während der Dreharbeiten zum Film "Bohemian Rhapsody" auf beiden Seiten der Kamera teilen. Danach spielen THE BOHEMIANS aus London und VLADIMIR HRON AND THE DROPS aus Tschechien.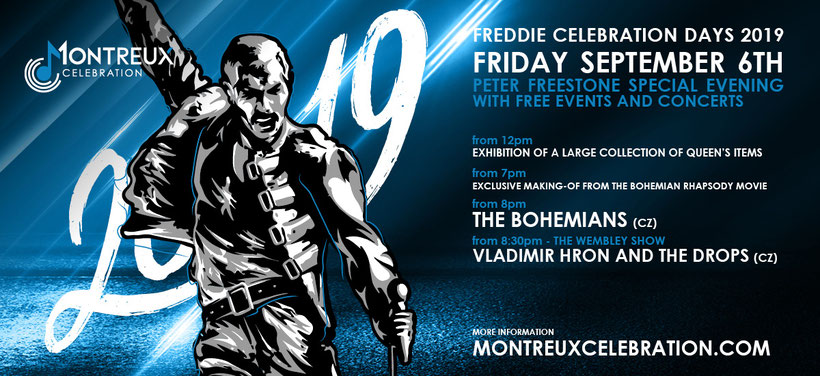 Am Samstag gibt es verschiedene Aktivitäten (siehe Programm) sowie Konzerte von SMILE, einem Schulchor aus Vevey, sowie der italienischen QUEEN-Tribute-Band QUEEN IN ROCK, die eine Orginalshow von QUEEN zeigen mit etlichen originalgetreu reproduzierten Kostümen.
Der Sonntag beginnt mit einem Flashmob, organisiert von der Freedom Forever Association. Live spielt der erst 13-jährige und grosse QUEEN-Fan Alfie Thomas aus England sowie die Schweizer Tribute Band QUEENS IN HEAVEN.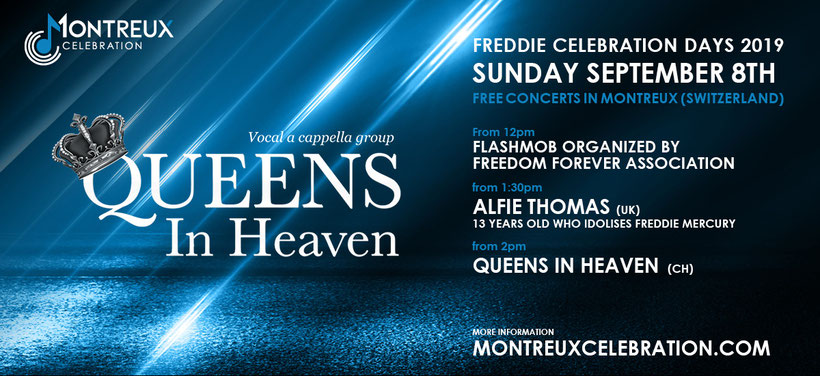 Das ganze Programm könnt ihr hier ansehen: >>>
Das letzte Konzert mit QUEEN gab Freddie Mercury am 9. August 1986 im englischen Knebworth Park, vor 120'000 Zuschauern, damals wusste noch niemand der Zuschauer, dass es ein historischer Moment ist.