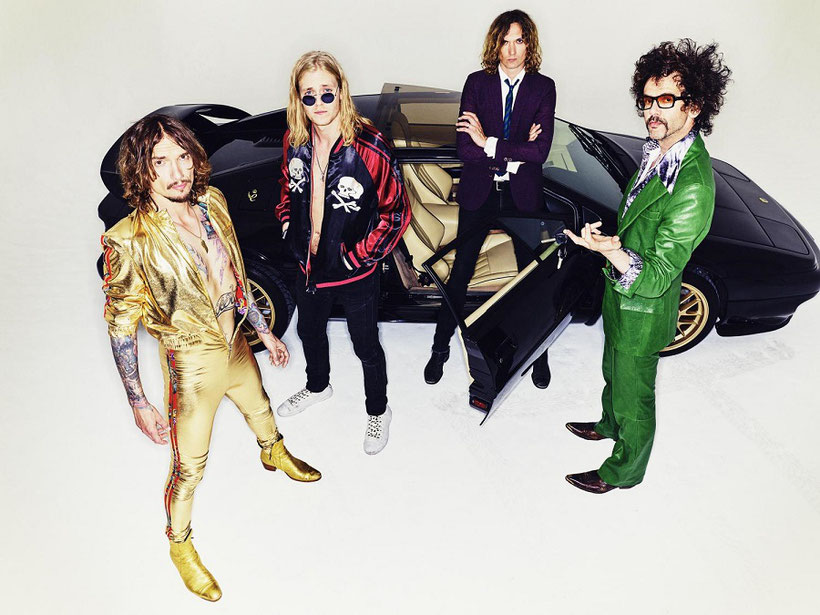 THE DARKNESS haben ihrem Song 'Heart Explodes' ein Lyric-Clip verpasst. Der Song ist auf dem kommenden Album "Easter Is Cancelled", das ab dem 4. Oktober erhältlich ist.
Frontmann Justin Hawkins kommentiert:
"In den letzten Tagen muss die Menschheit die essenziellen Wahrheiten der Existenz erwägen. THE DARKNESS, eure Vorreiter auf der Reise des Lebens, haben in den Abgrund gestarrt. Die Beobachtungen, die wir vom Rand mitbringen, haben wir auf einem neuen Album verewigt, das "Easter Is Cancelled" heißt. Das Ergebnis ist eine wortwörtlich biblische Platte, und alle, die gesagt haben, dass Rock And Roll Teufelsmusik ist, sollten sie sich anhören und verstehen, dass es in Wirklichkeit die Stimme Gottes ist."