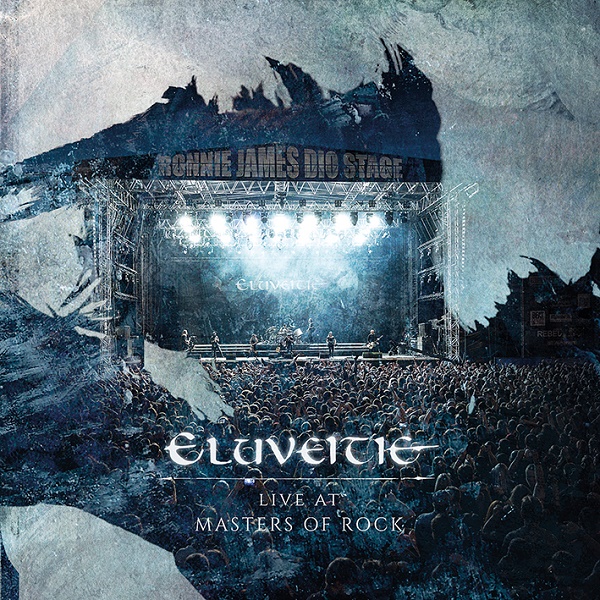 Unsere Schweizer Folk-Metaller werden am 1. November ein Live-Album mit dem Titel "Live At Masters Of Rock" herausbringen. Mit dabei Songs wie 'Ategnatos' und 'Rebirth' sowie auch ältere Songs wie 'Helvetios' oder 'King'. Das Cover-Artwork sowie die Tracklist wurden nun veröffentlicht
Die Band kommentiert: "Wir waren schon immer eine leidenschaftliche Live-Band. Aber in den letzten zwei Jahren haben wir mehr denn je kontinuierlich und unerbittlich an unserer Live-Performance gearbeitet und unsere gesamte Live-Produktion massiv verbessert. Wir sind ziemlich stolz darauf und wollen es wirklich mit allen unseren Fans teilen."
Tracklist: "Live At Masters Of Rock"
01. Ategnatos
02. King
03. The Call Of The Mountains
04. Deathwalker
05. Worship
06. Artio
07. Epona
08. A Rose For Epona
09. Thousandfold
10. Ambiramus
11. Drumsolo
12. Havoc
13. Breathe
14. Helvetios
15. Rebirth
16. Inis Mona
ELUVEITIE, LACUNA COIL & INFECTED RAIN live:
08.09.19 Selb - Festival Mediaval
07.11.19 CH-Zürich - Komplex 457
08.11.19 Stuttgart - LKA Longhorn
09.11.19 Oberhausen - Turbinenhalle 2
19.11.19 Frankfurt - Batschkapp
20.11.19 Hannover - Capitol
21.11.19 Berlin - Huxley's Neue Welt
22.11.19 Leipzig - Felsenkeller
23.11.19 München - TonHalle
24.11.19 AT-Dornbirn - Conrad Sohm
03.12.19 Saarbrücken - Garage
04.12.19 Nürnberg - Hirsch
08.12.19 AT-Wien - Arena
21.12.19 Hamburg - Docks