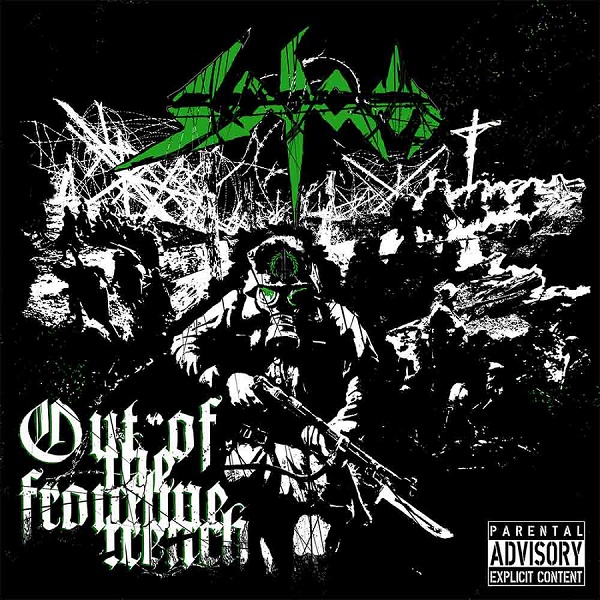 SODOM veröffentlichen am 22. November eine EP unter dem Titel "Out Of The Frontline Trench" mit 5 Songs. Zwei Songs kennt man schon, die anderen drei sind brandneue Songs. Erscheinen wird die EP als Digi-CD und als 12"-Vinyl. Die EP soll laut Frontmann/Bassist Tom Angelripper ein Lebenszeichen für die Fans sein, bevor am neuen Studioalbum gerbeitet wird.
- 12" Vinyl-EP, green transparency, printed inner sleeves
Tracklist: "Out Of The Frontline Trench"
1. Genesis 19
2. Down On Your Knees (nur auf dieser EP erhältlich)
3. Out Of The Frontline Trench (nur auf dieser EP erhältlich)
4. Agent Orange (Neuaufnahme im aktuellem Line-up)
5. Bombenhagel (Live 2018 Gelsenkirchen, Veltins Arena)
09.11. FI-Helsinki - Steel Chaos Festival
13.12. NL-Eindhoven - Metal Meeting
27.12. DE-Andernach - JUZ
28.12. DE-Lingen - Alter Schlachthof
29.12. DE-Aschaffenburg - Colos-Saal
30.12. DE-Oberhausen - Turbinenhalle
12.-13.06. DE-Hauptmannsgrün - Chronical Moshers
16.-18.07. DE-Fritzlar - Rock am Stück
30.07.-01.08. DE-Wacken - Wacken Open Air
Tom Angelripper – bass, vocals
Frank Blackfire – guitars