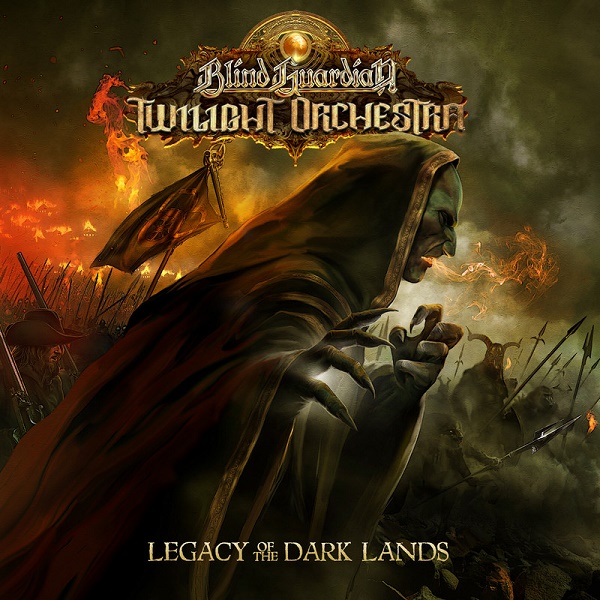 Es ist eines der ambitioniertesten Projekte der Metalhistorie, auf welches das berühmte Sprichwort "Gut Ding will Weile haben" besser denn je zutrifft. Noch in den Neunzigerjahren, als BLIND GUARDIAN vermehrt begannen, ihren opulenten Sound mit orchestralen Elementen anzureichern, reifte in den beiden Hauptakteuren des BLIND GUARDIAN-Universums, Gitarrist André Olbrich und Sänger Hansi Kürsch, die Idee eines großen Orchesteralbums. In den vergangenen Jahren nahm das Mammutprojekt schließlich mehr und mehr Form an und neben den epischen Klangkaskaden entstand parallel dazu das lyrische Konzept. Dazu holten sich BLIND GUARDIAN prominente Unterstützung in Person von Buchautor Markus Heitz ins Boot, dessen neuer Roman "Die dunklen Lande" jüngst erschienen ist. Der Roman spielt im Jahre 1629 und stellt den Vorläufer des am 8. November erscheinenden BLIND GUARDIAN TWILIGHT ORCHESTRA-Opus' "Legacy Of The Dark Lands" dar.
Um den Fans einen ersten Vorgeschmack auf das kommende Werk zu geben, präsentiert die Band heute mit 'Point Of No Return' die erste Single daraus. Das begleitende Lyricvideo gibt es hier zu sehen:
Hansi bezieht Stellung: "Die Zeit der vielen Worte findet heute ein Ende. Nach all den von vornherein zum Scheitern verurteilten Erklärungsversuchen, die wir während der letzten Jahre in Bezug auf das Orchesteralbum so von uns gegeben haben, ist es nun endlich soweit: Wir freuen uns, euch heute vorab die erste Single zum neuen Album präsentieren zu dürfen. 'Point Of No Return' vermittelt euch auf perfekte Weise einen ersten kleinen Vorgeschmack davon, was ihr so alles von »Legacy Of The Dark Lands« erwarten könnt. Die Nummer ist intensiv, sehr melodisch und in allen Belangen von epischer Dimension. Eine von zwölf echten Soundtrackhymnen, die allesamt eins gemeinsam haben, jede für sich ist absolut einzigartig und erzählt ihre ganz eigene musikalische Geschichte aus den Dunklen Landen. Das Album wird, wie geplant, am 08. November 2019 das Licht der Welt erblicken. Doch bis dahin können wir euch hoffentlich mit diesem Singletrack und dem dazugehörigen Lyricvideo die Wartezeit ein wenig verkürzen. Viel Spaß dabei. Dies ist erst der Anfang."
Gleichzeitig kündigen BLIND GUARDIAN TWILIGHT ORCHESTRA die Veröffentlichung ihrer neuen 7"-Vinylsingle "This Storm" für den 4. Oktober an.
Tracklist: "The Legacy Of The Dark Lands"
01. 1618 Ouverture
02. The Gathering
03. War Feeds War
04. Comets And Prophecies
05. Dark Cloud's Rising
06. The Ritual
07. In The Underworld
08. A Secret Society
09. The Great Ordeal
10. Bez
11. In The Red Dwarf's Tower
12. Into The Battle
13. Treason
14. Between The Realms
15. Point Of No Return
16. The White Horseman
17. Nephilim
18. Trial And Coronation
19. Harvester Of Souls
20. Conquest Is Over
21. This Storm
22. The Great Assault
23. Beyond The Wall
24. A New Beginning
Tracklist: "This Storm" 7"-Vinylsingle
A-Seite: This Storm
B-Seite: This Storm (Instrumental)