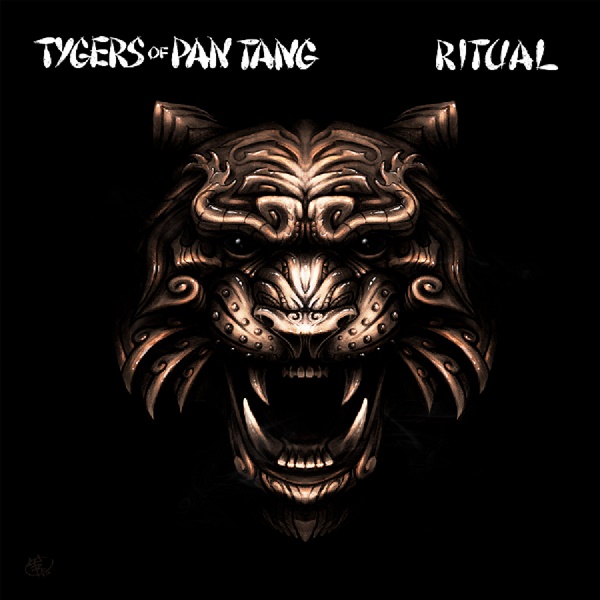 Die britische Band, die zur 'New Wave of Brish Heavy Metal'-Welle gehörte, gründete sich bereits 1978 und stieg gleich mit ihrem Debütalbum "Wild Cat" von 1980 auf Platz 18 der UK-Albumcharts ein. Kurz nach dem Erscheinen des Albums stiess John Sykes (THIN LIZZY/WHITESNKE) als zweiter Gitarrist zur Band. Dieser verliess allerdings 1982 die Band schon wieder und ersetzte Snowy White bei THIN LIZZY. Nun kommt am 22. November mit "Ritual" das zweite Album der aktuellen Besetzung raus. Aufgenommen und gemischt wurde es vom Ex-TYGERS OF PAN TANG-Gitarristen Fred Purser in Newcastle Upon Tyne, Søren Andersen übernahm die Produktion und Harry Hess (HAREM SCAREM) das Mastering.
Sänger Jack Meille kommentiert : "Ein Album zu machen ist eine Art Ritual. Es gibt etwas Heiliges beim Schreiben von Songs, denn niemand kann wirklich sagen, woher die Inspiration für ein Riff oder eine Melodie kommt. Man kann nie sagen, wann der richtige Zeitpunkt ist, einen Song zu schreiben und sich erlauben, sich inspirieren zu lassen - es ist, als würde man die Energie aller Mitglieder annehmen und verbunden sein."
Tracklist:  "Ritual"
01. Worlds Apart 

02. Destiny 

03. Rescue Me 

04. Raise Some Hell 

05. Spoils Of War 

06. White Lines
07. Words Cut Like Knives
08. Damn You!
09. Love Will Find A Way
10. The Art Of Noise
11. Soil On