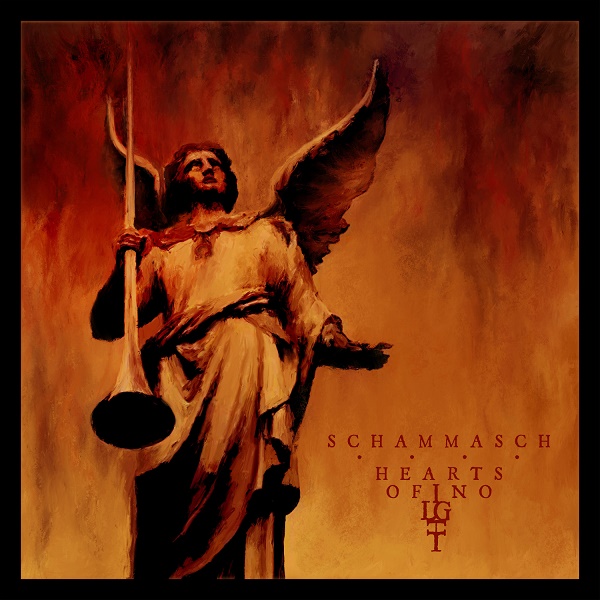 Die Basler Avantgarde-Black-Metaller SCHAMMASCH haben mit 'Rays Like Razors' den ersten Song ihres neuen Albums "Hearts Of No Light" als Single veröffentlicht und dazu ein Musikvideo online gestellt. Das neue Studioalbum kommt am 8. November über das Prosthetic-Records-Label in den Verkauf.
Frontmann C.S.R. (v./g.) kommentiert: "Es sind nun schon etwas mehr als zwei Jahre seit der Veröffentlichung des "Hermaphrodite"-Albums vergangen, und mehr als drei Jahre seit dem "Triangle"-Release. Heute beginnt für SCHAMMASCH ein neues Kapitel, eines mit neu ausgerichtetem Fokus, das von alter Haut befreit wurde, unter einer Dunkelheit, die heftig brennt. "Hearts Of No Light" eröffnet einen neuen Arbeitszyklus und verbreitet eine ganz andere Art von Strahlen."
Das Musikvideo zur neuen Single 'Rays Like Razors' gibts hier:
Tracklist: "Hearts Of No Light"
1. Winds That Pierce The Silence
2. Ego Sum Omega
3. A Bridge Ablaze
4. Qadmon's Heir
5. Rays Like Razors
6. I Burn Within You
7. A Paradigm Of Beauty
8. Katabasis
9. Innermost, Lowermost Abyss
Live:
SCHAMMASCH (CH)
ESSENZ (DE)
BORGNE (CH)
TREHA SEKORI (FRA)
8. November Sommercasino Basel
Ticket: >>>