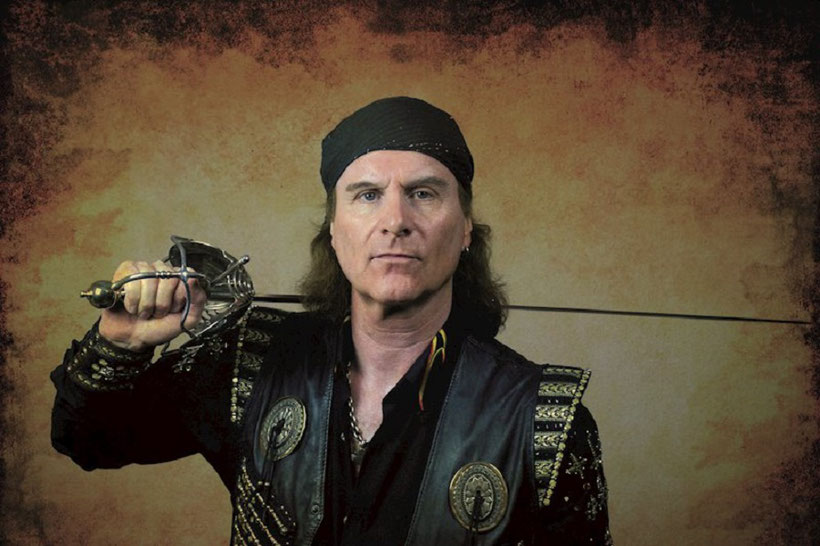 RUNNING WILD haben den Titelsong ihrer kommenden EP "Crossing The Blades" wie angekündigt heute veröffentlicht und dazu auch einen Lyric-Clip online gestellt. Die EP kommt am 6. Dezember in die Regale, wir haben bereits reingehört und können die EP jedem Fan bestens empfehlen. Besonders das KISS-Cover 'Strutter' geht sofort ins Ohr, zudem gibt der Titeltrack auch die Marschrichtung für das 2020 erwartete Studioalbum vor. Erscheinen wird die EP als CD-EP, 12"-Vinyl und in digitaler Form.
Hier könnt ihr euch den Titeltrack als Lyric-Clip anschauen:
Rock N Rolf kommentiert: "Das Besondere an diesem Song: Er ist gleichzeitig Vorbote des für Sommer 2020 regulären Albums, wird in seiner jetzigen Form aber dennoch einzigartig bleiben, denn diese Version gibt es nur auf der "Crossing The Blades"-EP. Das Album wird später eine andere Fassung bekommen, und zwar komplett neu aufgenommen und mit kleinen Änderungen. Auch in anderer Hinsicht stellt 'Crossing The Blades''eine ungewöhnliche Komposition dar. Normalerweise steht immer ein Gitarrenriff im Mittelpunkt eines RUNNING WILD-Songs. In diesem Fall ist es jedoch eine Basslinie, zu der die Gitarre lediglich Akkorde beisteuert. Ein echtes Alleinstellungsmerkmal für eine RUNNING WILD-Nummer. Übrigens, Thema des Songs: das Musketier-Motto 'einer für alle, alle für einen'."
05.-07.06. CZ-Pilsen - Metalfest Open Air
01.-04.07. DE-Ballenstedt - Rock Harz Open Air
Rock N' Rolf– guitar, vocals