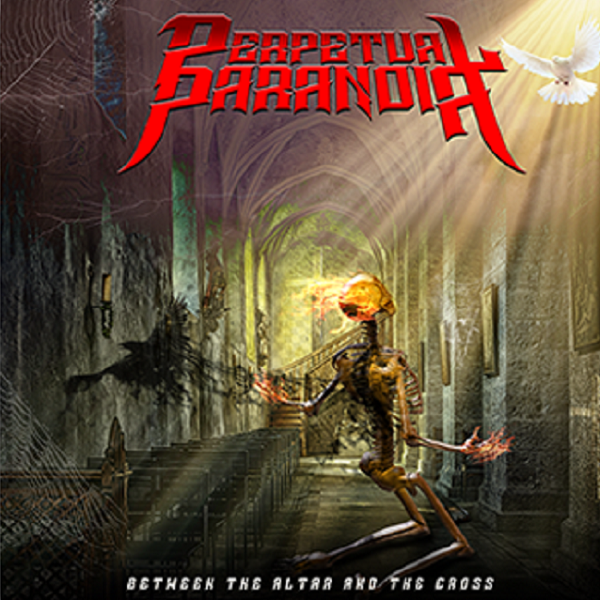 Per Zufall bin ich auf das neue Lyricvideo 'Trampled Under Feet' gestossen, das Sänger Dale Thompson heute auf Facebook geteilt hat, und als Fan von gutem Old School Metal hat es mich gleich gepackt. Dale Thompson, auch bekannt als Sänger der Christlichen Band BRIDE, die ein paar Hammeralben rausbrachten und ich in den 90ern mal live in Bern sah, war schon immer ein Top-Sänger. Das zweite Mitglied der Band,  Gitarrist Tiago James de Souza, kennt man von den Bay Area Thrashern HAND OF FIRE. Das Zwei-Mann-Projekt hat zahlreiche Gastmusiker wie Paul Jackson (Bloodgood), Oz Fox (Stryper) eingeladen und wenn die restlichen Songs das Niveau von 'Trampled Under Feet' haben, kann man gespannt sein auf das zweite Album der Band, das am 20. Dezember erscheint.
Pressemässig scheint das Ganze noch nicht wirklich Fahrt aufgenommen zu haben, so ist auf ihrer Facebook-Seite der letzte Eintrag vom Juli und auch das Cover-Artwork findet man ausser im Shop nirgends.
Hier gibts das Lyric-Video zum Song 'Trampled Under Feet':
Tracklist: "Between the Altar and the Cross"
02. Between the Altar and the Cross
10. Church of Make Believe