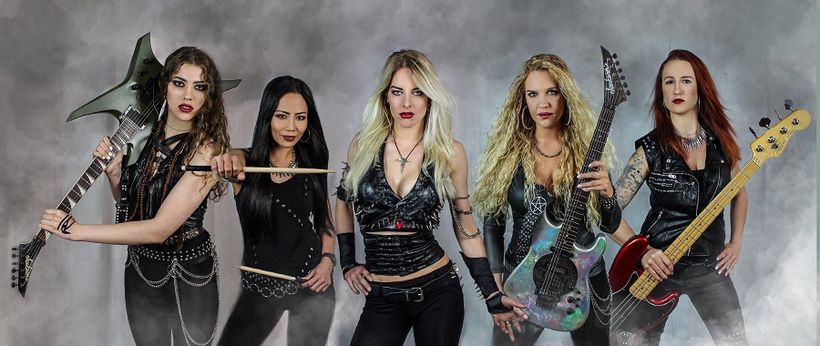 Photo credit: Line Hammett
Die BURNING WITCHES haben vergangene Woche ihre EP "Wings Of Steel" von der Kette gelassen. Bereits heute kann die Band stolz bekanntgeben, dass die Arbeiten an ihrem dritten Studioalbum, das sie auf den Namen "Dance With The Devil" getauft hat, abgeschlossen sind. Dieses wird am 06. März 2020 via Nuclear Blast erscheinen!
Die Band kommentiert: "Das dritte Album ist natürlich enorm wichtig, aber dieser zusätzliche Druck hat uns geradezu Flügel verliehen. So hat uns der Schreib- und Aufnahmeprozess noch stärker gemacht und enger zusammengeschweißt. Die Hauptinspiration für "Dance With The Devil" ist die berühmt-berüchtigte Walpurgisnacht. Die Geschichte, die von jener Hexenversammlung im Mittelalter handelt! Wir dachten, dass diese magische Zusammenkunft auf dem Brocken die Stärke und Freundschaft innerhalb der Band gut veranschaulicht. Der Albumtitel lag also quasi auf der Hand!"
Weitere Infos zu "Dance With The Devil" werden in Kürze enthüllt...!