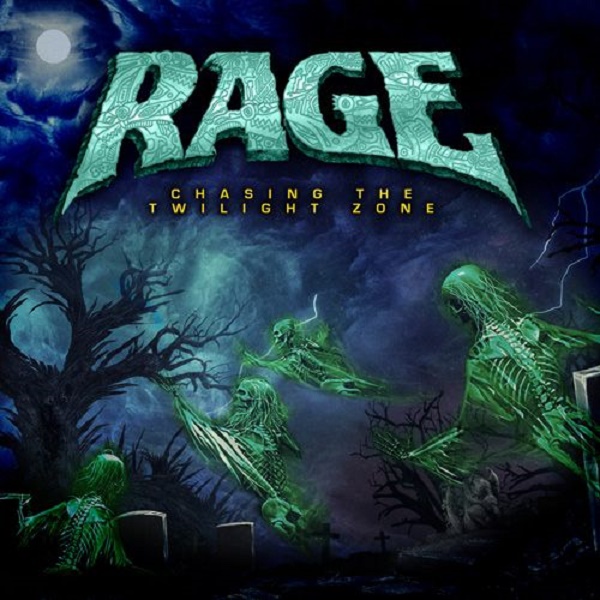 RAGE haben mit 'Chasing The Twilight Zone' einen weiteren Song veröffentlicht und dazu ein Lyric-Video online gestellt. Damit hat die Band bereits den dritten Song ihres kommenden Albums "Wings Of Rage" veröffentlicht, das ab dem 10. Januar in die Läden kommt. Live kann man RAGE am 18. Februar 2020 im Z7-Pratteln anschauen, wo sie zusammen mit den Österreichern SERENITY und den schwäbischen Power-Metallern VANISH auftreten.
Das Lyric-Video zur neuen Single 'Chasing The Twilight Zone' gibts hier:
Format:               
- CD Digipak
- 2LP + 1 bonus track, Gatefold, 140g black vinyl, 2 inserts  
- Deluxe Box Set (incl. CD Digipak, 2 LP Gatefold, Powerbank, Towel, Sticker, handsigned Photocard, A1 Poster, Button) Limited to 1.000 units Europe-wide
Tracklist: "Wings Of Rage"
01. True
02. Let Them Rest in Peace
03. Chasing The Twilight Zone
04. Tomorrow
05. Wings Of Rage
06. Shadow Over Deadland (The Twilight Transition)
07. A Nameless Grave
08. Don't Let Me Down
09. Shine A Light
10. HTTS 2.0
11. Blame It on The Truth
12. For Those Who Wish To Die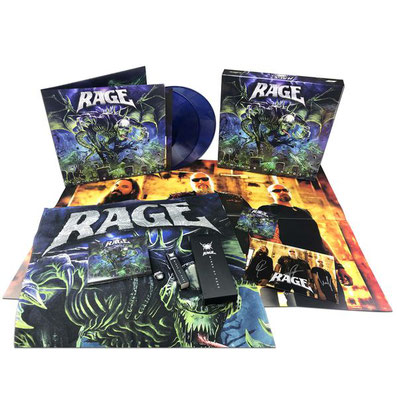 Live:
2019
29.12. Andernach - Latscho Festival (JUZ Live Club)
2020
25.01. Wolfsburg - Break Your Neck Festival
05.02. Mannheim - MS Connexion Complex
06.02. Hamburg - Grünspan
07.02. Siegburg - Kubana
15.02. Memmingen - Kaminwerk
16.02. Nürnberg - Hirsch
18.02. CH-Pratteln - Z7
19.02. AT-Wien - Szene
23.02. Bochum - Zeche
16.07. Balingen - Bang Your Head Festival
13.08.-16.08. Hünfeld - Rhön Rock Open Air