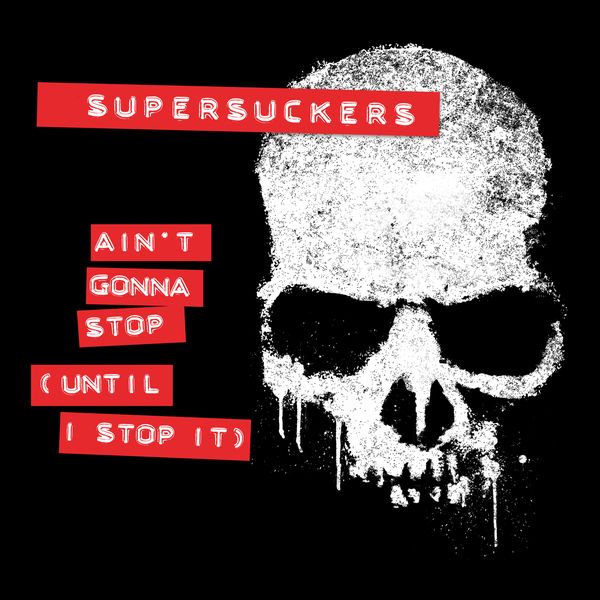 Die SUPERSUCKERS veröffentlichen am 7. Februar 2020 ihre neues Album "Play That Rock N' Roll" über SPV/Steamhammer. Heute wurde mit "Ain't Gonna Stop (Until I Stop It)" die erste Single dazu veröffentlicht. Die Band um Frontmann Eddie Spaghetti hat das Album in nur vier Tagen in Willie Nelsons Studio in Austin, Texas aufgenommen.
Der Sänger kommentiert: "Die SUPERSUCKERS gibt es schon lange. Sogar sehr lange! Und die Tatsache, dass wir immer noch existieren, hat gute Gründe. Wir lieben den Rock 'n' Roll immer noch, es gibt zu ihm einfach keine Alternative. Und auch keine andere Erklärung, weshalb wir auch heute noch frische, neue Rockmusik veröffentlichen. Okay, niemand BRAUCHT sie, aber – zur Hölle! – fast jeder WILL sie! Also, voila: ein weiteres Meisterwerk in bester Rock'n'Roll-Qualität. Natürlich ist diese Scheibe für einige wenige gemacht, für die Stolzen, für Menschen mit tadellosen Geschmack, für Kenner von Qualität, aber es macht uns glücklich zu wissen, dass wir es immer noch können. Möglicherweise sind wir ja sogar besser als jemals zuvor, und genau das macht die Sache so spannend. Hier ist sie also, unsere Liebeserklärung an den wahren, arschtretenden Rock 'n' Roll. Deshalb gilt: einschalten, aufdrehen und hören, wie die Supersuckers den wahren Rock 'n' Roll spielen!"
Die neue Single "Ain't Gonna Stop (Until I Stop It)" gibts hier als Audiostream:
Tracklist: "Play That Rock N' Roll"
01. Ain't Gonna Stop (Until I Stop it)
02. Getting Into Each Other's Pants
03. Deceptive Expectation
04. You Ain't The Boss Of Me
05. Bringing It Back
06. Play That Rock ' Roll
07. That's A Thing
08. Last Time Again
09. Die Alone
10. Dead, Jail Or Rock N' Roll
11. A Certain Girl
12. Ain't No Day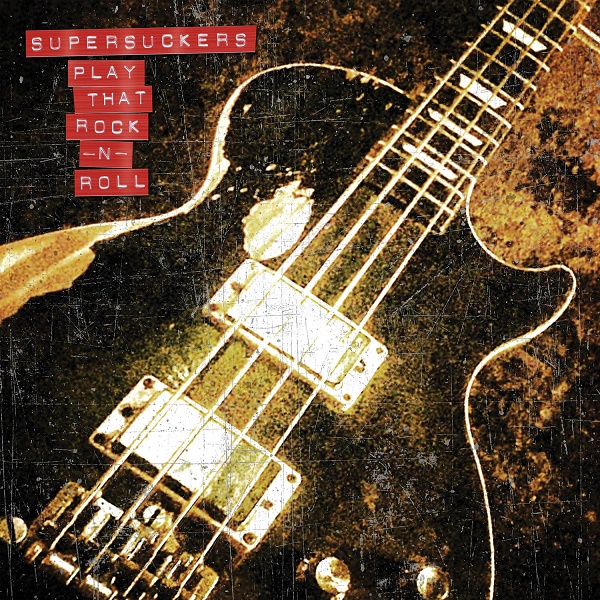 Live:
07.02. NL-Deventer - Burgerweeshuis
08.02. NL-Amsterdam - Paradiso
09.02. UK-London - 100 Club
10.02. UK-York - The Crescent
11.02. UK-Blackpool - Waterloo Music Bar
12.02. UK-Glasgow - Audio
13.02. UK-Edinburgh - Bannermans
14.02. UK-Newcastle - Cumberland Arms
15.02. UK-Pershore - The Iron Road
17.02. FR-Rennes - Mondo Bizarro
19.02. ES-Barcelona - Rocksound
20.02. ES-Valencia - Loco Club
21.02. ES-Murcia - Sala Rem
22.02. ES-Estepona - Louie Louie
23.02. ES-Madrid - Gruta 77
25.02. ES-Vigo - Sala Rouge
26.02. PT-Porto - Barracuda Club
27.02. ES-Mieres - Cultural Center
28.02. ES-Hondarribia - Psilocybe Nea
29.02. ES-Vitoria-Gasteiz - Helldorado
02.03. FR-Montpellier - Secret Place
03.03. IT-Torino - Blah Blah
04.03. IT-Milano - Magazzini Generali
05.03. IT-Bologna - Freakout Club
06.03. IT-Parma - Splinter Club
07.03. IT-Treviso - Nasty Boys Saloon
12.03. BG-Sofia - Live & Loud
13.03. GR-Thessaloniki - 8Ball Club
14.03. GR-Athens - AN Club
18.03. HR-Zagreb - Hard Place
19.03. DE-Munich - Folks Club
20.03. DE-Stuttgart - Goldmark's
21.03. DE-Kempten - SkyLounge
22.03. DE-Wiesbaden - Schlachthof
23.03. CH-Solothurn - Kofmehl
24.03. DE-Cologne - Sonic Ballroom
25.03. DE-Kassel - Goldgrube
26.03. DE-Berlin - Wild At Heart
27.03. DE-Weinheim - Cafe Central
28.03. DE-Lauchhammer - Real Music Club
30.03. DK-Copenhagen - Basement
31.03. NO-Halden - Siste Reis Pub
01.04. NO-Trondheim - Lobbyen
02.04. NO-Oslo - John Dee
03.04. SE-Avesta - Garaget
04.04. SE-Stockholm - Bar Brooklyn
14.04. FR-Strasbourg - La Maison Bleue
15.04. BE-Ittre - Zik Zak
16.04. NL-Eindhoven - Blue Collar
17.04. BE-Saint Niklas - De Casino