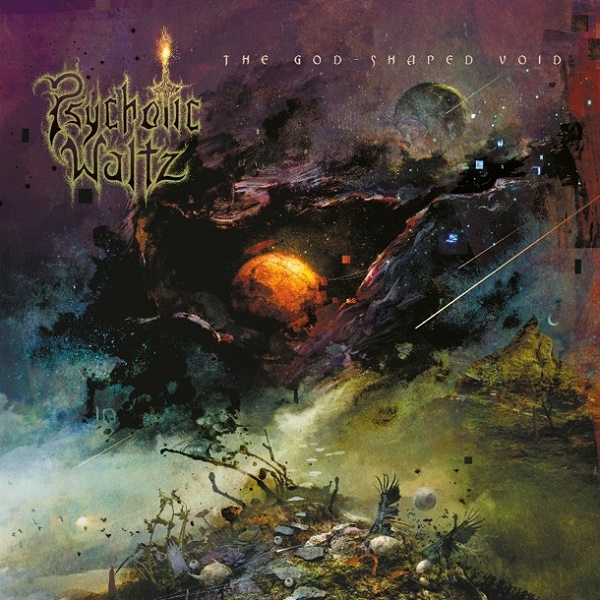 Lange mussten Fans von PSYCHOTIC WALTZ auf ein neues Album warten. Das lässt mich an die 90er-Jahre zurückerinnern, wo die Band sämtliche ihrer Alben rausbrachte und Sänger Devon Graves (aka Buddy Lackey) auf dem Weg von Frankreich in die Schweiz, wo die Band ein Konzert in einem kleinen Kaff gab, abhanden kam und erst wieder Stunden später gefunden wurde und doch noch pünktlich zu unserem Interview kam.
Nun, Jahre später, 2010, reformierte sich die Band im orginal Line-Up und spielte 2017 auf dem Wacken Open Air, welches natürlich die Fans auf ein neues Album hoffen liess, das nun endlich am 14. Februar 2020 unter dem Titel "The God-Shaped Void" in die Regale kommt. Die erste Single 'Devils And Angels' wurde soeben veröffentlicht und kann hier als Lyric-Clip angehört werden:
Gitarrist Dan Rock  kommentiert: "First we'd like to thank all the fans who have supported us over the years. The new album would probably not exist if it were not for the good times and fan support we had on our reunion tours of Europe in 2011/2012. It really sunk in how cool I would be to make new music again, instead of just continually playing the first four albums. With all of us living further apart, especially Devon, it was a much slower process than having all five of us in the same room like we used to."
Die Band kommentiert: "We could not be happier about joining the InsideOutMusic roster! We are very excited to soon be sharing our upcoming 5th album with everyone, and it's also great that we will be able to make our back-catalog available once again. Thanks to all of the patient fans and to everyone at InsideOut for believing in us and giving us the opportunity to do this right."
"I think Devon did a really great job considering the process, but we all wanted to bring in a professional set of outside ears with more experience. We were fortunate enough to have Ulrich Wild come down to San Diego and do all the basic tracking in a little-known local studio called Rarefied. Even better, Jens Bogren had an opening in his schedule at Fascination Street Studios and was able to mix and master it for us. And none of this would have been possible if InsideOutMusic didn't have the faith in us that they did to release a new record after such a long time. Many thanks go out to everybody who made it possible after all these years. We hope you find it worth the wait!"
Limitierten Vinyl-Editionen:
- Lilac 2LP + CD: 200 Kopien über den IOM Webshop
- Transparent Blue 2LP + CD: 200 Kopien über Nuclear Blast
- Dark Green 2LP + CD: 300 Kopien über CM Distro