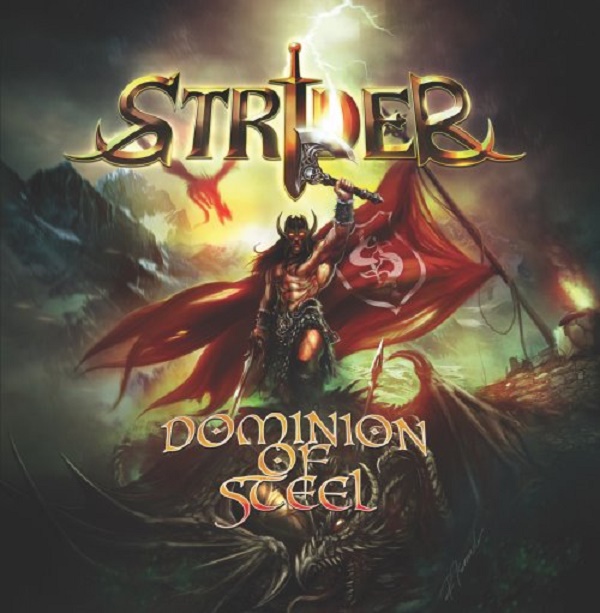 Die finnischen True-Metaller von STRIDER haben soeben ihr Debütalbum "Dominion Of Steel" herausgebracht. Nach den Worten ihres Labels: "Die Geschichte des True Metal wird umgeschrieben werden müssen, denn das Debütalbum "Dominion Of Steel" der finnischen Heavy "Fucking" Metal Band STRIDER stellt alles bisher dagewesene in den Schatten. Von der ersten Sekunde an bekommt man den vollen "Spirit Of Strider" zu spüren. Musik nur für Männer, die den Metal zu würdigen wissen !! Veröffentlicht wurde das Album am 13. Dezember 2019 via Lion Music!"
Nun ja, da arbeitet wohl ein sehr Junger bei ihrer Promoabteilung, der noch nicht viele True-Metal-Alben gehört hat, erfunden wird hier nichts neu, und Musik-Geschichte werden STRIDER mit dem Debütalbum auch nicht schreiben. Natürlich kann ich trotzdem jedem True-Metal-Fan empfehlen, mal in die zwei bereits veröffentlichten Songs reinzuhören, denn für ein Debütalbum würde ich sicher eine hohe Note geben, hätten wir ein Bewertungssystem.
Doch macht euch selber hier eure Meinung:
Tracklist: "Dominion Of Steel"
01. Strike of the Strider
02. Break the Chains
03. Throne of Metal
04. We Are Strider
05. Ballad of the Baltic Sea
06. The Elite of Steel
07. Let Your Blade Shine
08. Stride, Stride, Stride
09. Dominion of Steel
10. Prevail and Conquer