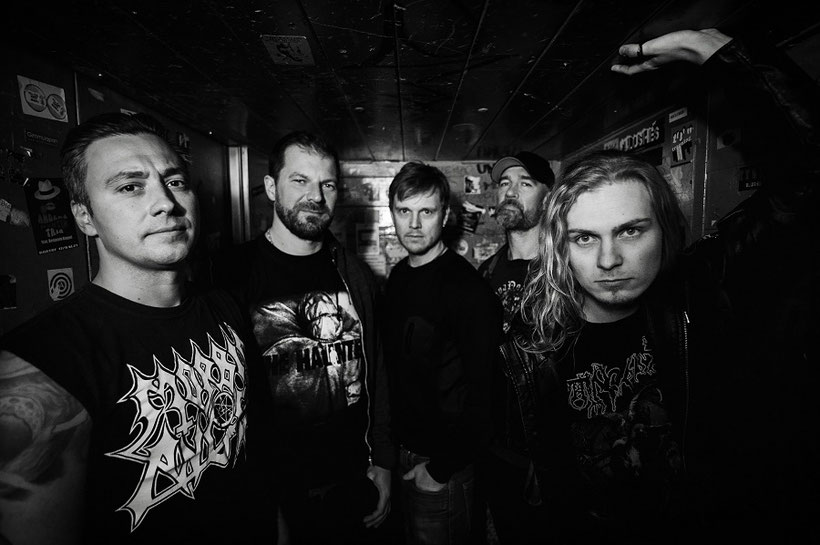 Photo credit: lavarockphoto.dk
Die dänische Death-Metal-Band BLOOD EAGLE veröffentlichte am 22. November 2019 "TO RIDE IN BLOOD & BATHE IN GREED" via Nuclear Blast. Heute veröffentlicht die Band einen Videovisualizer für 'Wall Of Hate' aus "TO RIDE IN BLOOD & BATHE IN GREED". Schaut euch das Video hier an:
Die Band dazu: "Wie viel Uhr haben wir? Es ist Grind'O Clock! Der Song handelt von einer der größten politischen Kontroversen aller Zeiten. Ein wahres Monument des Versagens der Menschlichkeit. 'Wall Of Hate' ist das Portrait eines fremdenfeindlichen, kriegstreibenden Präsidentschaftskandidaten, der Angst und Schrecken verbreitet - was zweifellos Beachtung verdient. Um es mit den Worten von Barney Greenway zu sagen: 'Make Love, Not War' - wir unterstützen das und verbreiten hiermit Grinding Gospel."