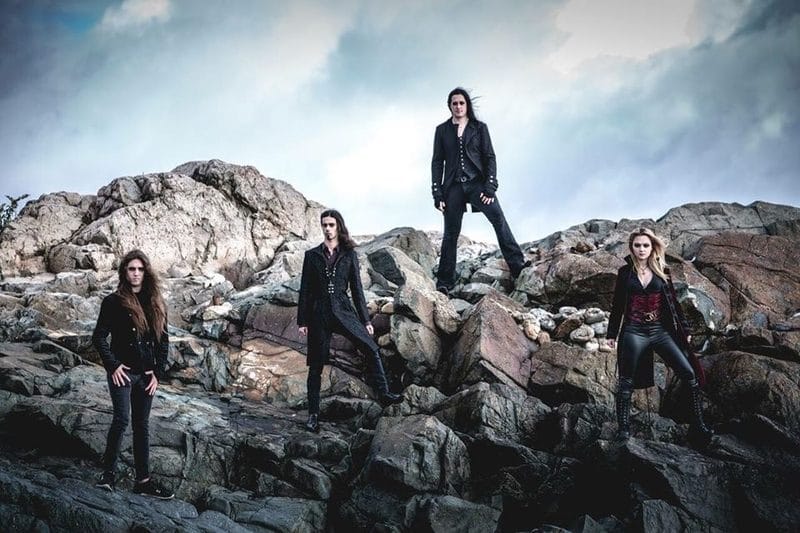 Die Amis von SEVEN SPIRES veröffentlichen am 14. Februar 2020 ihr zweites Album "Emerald Sea" über Frontiers Music. Das Konzeptalbum um einen Seemann, der auf der Suche nach dem ewigen Leben ist, liefert ein Prequel zur Story des Debütalbums "Solveig" von 2017 ab. Den Mix und das Mastering übernahm der deutsche Sascha Paeth, bekannt von unzähligen Produktionen (AVANTASIA/KAMELOT) und auch als Musiker. Die Bostoner hatten ihr Debütalbum erfolgreich mit einer Crowdfunding-Kampagne finanziert und spielten schon an den Metal Days oder auf den 70.000 Tons Of Metal.
Neben dem neuen Musikvideo zum Song 'Drowner Of Worlds' haben SEVEN SPIRES bereits ein Video zum Song 'Succumb' veröffentlicht, beide können hier angeschaut werden:
Tracklist: "Emerald Seas"
01. Igne Defendit
02. Ghost Of A Dream
03. No Words Exchanged
04. Every Crest
05. Unmapped Darkness
06. Succumb
07. Drowner Of Worlds
08. Silvery Moon
09. Bury You
10. Fearless
11. With Love From The Other Side
12. The Trouble With Eternal Life
13. Emerald Seas Overture