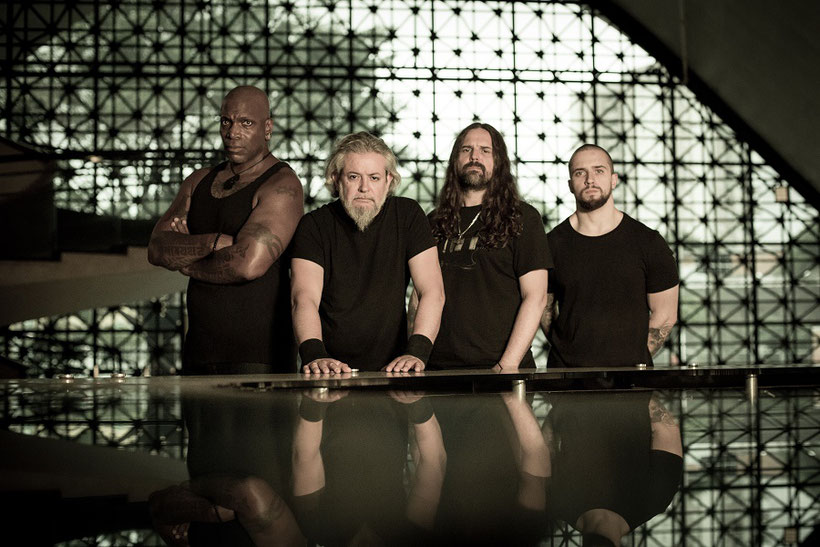 SEPULTURA definieren Zeit und Raum neu und vereinen antike Weisheiten mit innovativen Ideen: "Quadra", das neue Album der Brasilianer, ist eine Schatzkiste an versteckten Botschaften, der Beginn einer neuen Ära - und ein Ort mit seinen eigenen Regeln, Definitionen und seiner eigenen Realität. Am 7. Februar erscheint "Quadra" via Nuclear Blast.
Heute veröffentlicht die Band ihren zweiten Albumtrailer, in welchem sie über die Aufteilung des Albums und die Arbeit mit Produzent Jens Bogren (Fascination Street Studios) spricht.
Andreas Kisser über die Idee hinter "Quadra": "Wir wollten die zwölf Songs in vier Teile aufteilen wie ein Vinyl-Doppel-Album - Seite A,B,C und D [...] Es hat uns geholfen, die Songs in eine gewisse Ordnung zu bringen."
Schaut euch den Album-Trailer hier an:
Habt ihr den ersten Album Trailer verpasst? Schaut und hört euch an, wie Andreas Kisser und Derrick Green die Themen von "Quadra" diskutieren:
"Quadra" erscheint als 2CD-digipak, 2CD + Blu-ray earbook, black vinyl LP, picture vinyl LP, silver vinyl LP (limited to 500 pieces), crystal clear vinyl (limited to 300 pieces) and glow in the dark vinyl LP (limited to 300 pieces, Impericon exclusive).