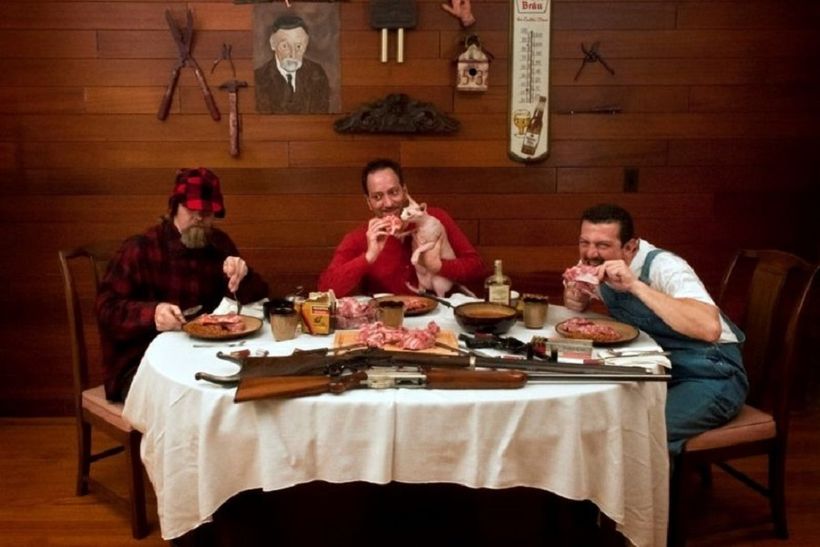 Nach mehr als zwei Jahrzehnten seit ihrer letzten Zusammenarbeit heißen Nuclear Blast erneut MACABRE in ihrem Label-Roster willkommen!
Die Murder-/ Death Metal Legenden aus Chicago kehren mit neuer Energie zu dem führenden Metal Label zurück und werden ihre gesamte Diskographie wiederveröffentlichen, mit Aussicht auf ein neues Album in diesem Jahr.
Seht hier den Clip an, wie die Madmen Of Metal zu Nuclear Blast zurückkehren:
Im Jahr 1985 gegründet, verbinden MACABRE Elemente aus True Crime, Math Rock, Kinderreimen, Punk, Thrash, Folk-Melodien, Death Metal, Jazz Fusion, Black Metal und mehr zu einem energiegeladenen, eingängigen und unverwechselbaren Mix. Murder Metal ist die Bezeichnung für MACABREs ganz eigenen Stil. Es ist ein Genre für sich. Die allzu wahren Geschichten über die Unmenschlichkeit der Menschen zueinander werden in messerscharfe Präzision verpackt und vervollständigt durch Corporate Deaths Screams (die er schon von klein an beherrscht).
Schnell und Heavy und mit einem Fokus, der einfach nichts für sonnige Gemüter ist, sind die Gründungmitglieder Corporate Death (Gitarre und Gesang), Nefarious (Bass und Gesang) und Dennis the Menace (Schlagzeug) noch immer ein Team. MACABRE haben über die letzten Jahrzehnte hinweg ihre Verwüstung auf der Welt hinterlassen und in etlichen Ländern weltweit gespielt. Die rasende Fan-Meute von MACABRE, unter der sich auch Mitglieder von Bands wie CARCASS oder SLIPKNOT befinden, schätzt den harten und zunehmend ausgefeilten Stil der Band, deren Humor, Killer Musik und die stets tödlichen Themen.
Live:
09.07. D IN FLAMMEN Open Air 2020
10.07. DK Metal Magic Festival
16.07. CZ Obscene Extreme Festival