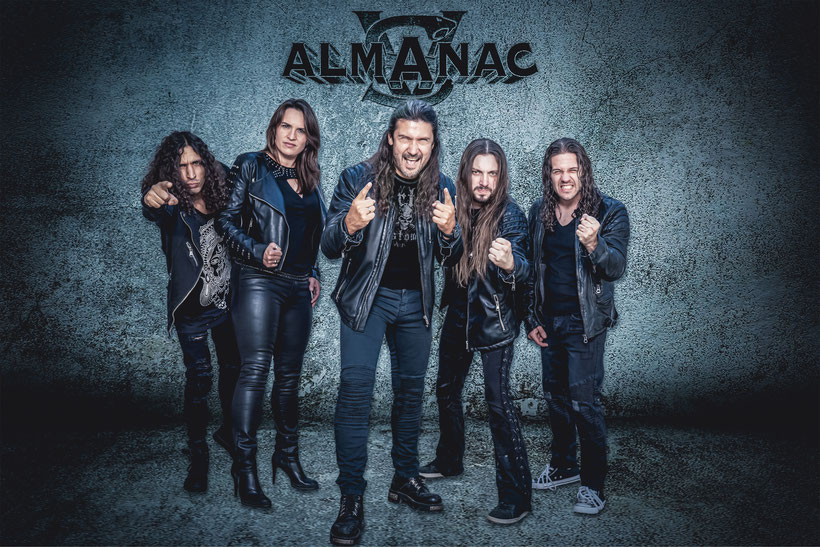 Victor Smolski's ALMANAC werden das dritte Studioalbum "Rush Of Death" am 06.03.2020 via Nuclear Blast veröffentlichen. Heute enthüllt die Band den ersten Albumtrailer, in dem Victor mehr Details zu dem Line-Up und Artwork von "Rush Of Death" gibt. Seht euch den Trailer hier an:
Seht euch auch das Lyric-Video zu der vor Kurzem veröffentlichten ersten digitalen Single 'Predator' an:
Victor kommentiert:
"Hi zusammen, es ist soweit: Heute erscheint die erste Single unserer neuen Platte "Rush Of Death"! Nach zwei Warm Up Platten hat ALMANAC jetzt ihre volle Leistung erreicht! Wer auf handgemachte Musik in top Qualität steht, wird nicht enttäuscht! Die besten Erfahrungen im Songwriting aus meiner über 30-jährigen Konzert-und Studiogeschichte mit MIND ODYSSEY, RAGE, LINGUA MORTIS ORCHESTRA und ALMANAC sind auf dieser Platte zu hören. Brutales Riffing, bombastische Orchestrierung in der "Suite Lingua Mortis Part 2", tolle Melodien in spannend verpackten Songs! Unterstützt uns mit euren Vorbestellungen unserer neuen CD und wir bedanken uns bei euch mit einer mega Show bei unseren Konzerten im Februar/März. Wir haben alles gegeben, euch die bestmöglichste Platte zu präsentieren. Ich freue mich tierisch auf euer Feedback! Hier ist unsere Single "Predator" - ein kleiner Vorgeschmack auf eine musikalische Reise durch die "Rush Of Death" - Hölle!"