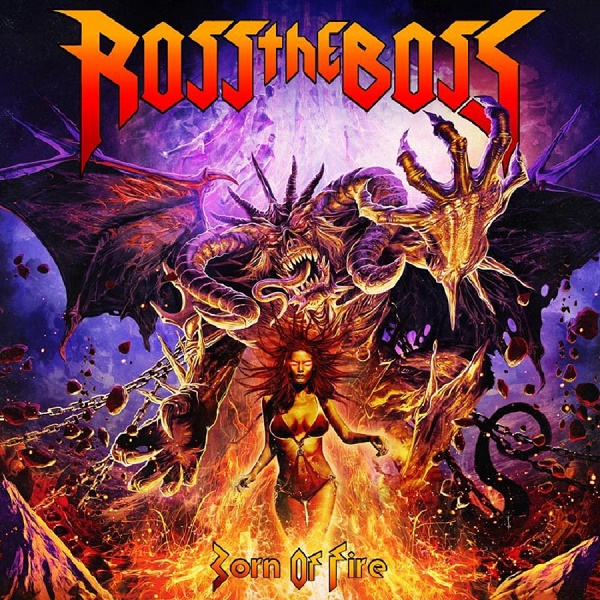 Ex-MANOWAR-Gitarrist Ross "The Boss" Friedman hat mit seiner neuen Band ROSS THE BOSS für den 6. März 2020 mit "Born Of Fire" ein neues Album angekündigt. Das letzte Sudioalbum "By Blood Sworn" erschien 2018. Das neue Album kommt via AFM Records in die Regale, das Cover-Artwork und die Tracklist gibts bereits, weitere Infols folgen wohl demnächst.
Ross "The Boss" Friedman gründete 1980 zusammen mit Joey DeMajo MANOWAR, spielte bis 1988 6 Alben mit der Band ein und verliess die Band schliesslich wegen Meinungsverschiedenheiten mit Joey DeMaio. Beide lernten sich während der "Heaven and Hell"-Tour von BLACK SABBATH kennen, da DeMaio als Bass- und Pyrotechniker und Friedman als Gitarrist der Vorgruppe SHAKIN'STREET an dieser Tournee beteiligt waren.
Tracklist: "Born Of Fire"
01. Glory To The Slain
02. Fight The Fight
03. Denied By The Cross
04. Maiden Of Shadows
05. I Am The Sword
06. Shotgun Evolution
07. Born Of Fire
08. Godkiller
09. The Blackest Heart
10. Demon Holiday
11. Undying
12. Waking The Moon