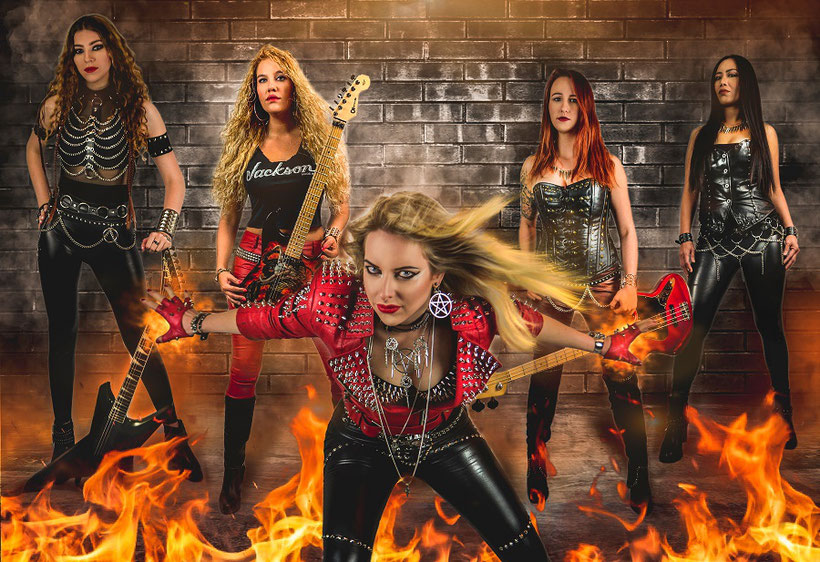 Unsere Schweizer Hexen werden am 6. März ihr drittes Album "The Devil's Archives" veröffentlichen, das erste mit der neuen holländischen Sängerin Laura Guldenmond, die Seraina Telli ersetzt. Vor einigen Tagen wurde bereits der erste Teil ihrer Video-Interviewreihe "The Devil's Archives" zum Album online gestellt, nun folgt der zweite Teil hier:
"Hey, ihr Hexen-Anbeter! Hier ist der zweite Teil unserer Interviewserie. Wir lassen euch darin an einigen Entstehungs-Details des Albums teilhaben... Bis zum Release im März werden wir euch fleißig auf dem Laufenden halten und euch weiter mit cooler Musik und coolen Clips versorgen… Stay tuned!"
Tracklist: "Dance With The Devil"
01. The Incantation
02. Lucid Nightmare
03. Dance With The Devil
04. Wings Of Steel
05. Six Feet Underground
06. Black Magic
07. Sea Of Lies
08. The Sisters Of Fate
09. Necronomicon
10. The Final Fight
11. Threefold Return
12. Battle Hymn [feat. Ross The Boss & Michael Lepond]
Bonus-CD (DIGI only!)
01. Mansion In Darkness (auch auf der 2LP-Version!)
02. Black Magic (acoustic) (auch auf der 2LP-Version!)
03. Executed (live)
04. Open Your Mind (live)
05. Hexenhammer (live)