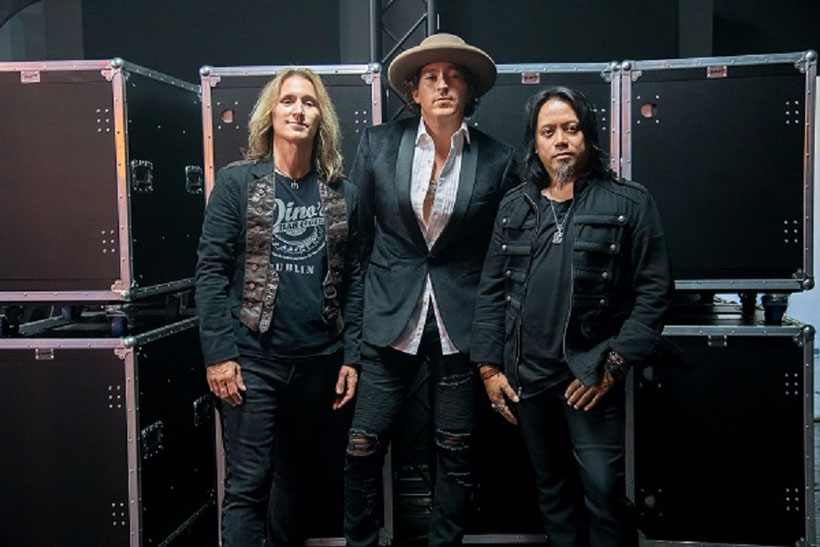 WAITING FOR MONDAY wurde von Sänger Rudy Cardenas und Gitarrist August Zadra ins Leben gerufen. Desweiteren gehören Walter Ino (keys, g, voc), Joe Travers (dr) und Eric Baines (b) zur neuen Melodic-Rock-Band. Sänger Cardenas war bei der Pop-/Jazz-A-Capella-Band M-pact, die 2005 mit dem L.A. Music Awards als ′Vocal Group Of The Year′ ausgezeichnet wurde und finaler Teilnehmer der 6. Staffel von ′American Idol′ sowie bei der ungarischen Rock-Formation MR. ZSOLT war. August Zandra ist seit gut 20 Jahren fester Bestandteil der Musikszene von L.A. und gehört seit 2010 zur Solo-Band des ehemaligen STYX-Sängers Dennis DeYoung. Nun veröffentlichen sie am 14. Februar ihr selbstbetiteltes Debütalbum über Frontiers Music.
Mit 'End Of A Dream' und 'Until The Dawn' haben sie bereits zwei Songs als Musikvideos veröffentlicht, die hier angeschaut werden können:
Tracklist: "Waiting For Monday"
05. Right In Front Of You
12. Found You Now (Acoustic Version - Bonus Track)