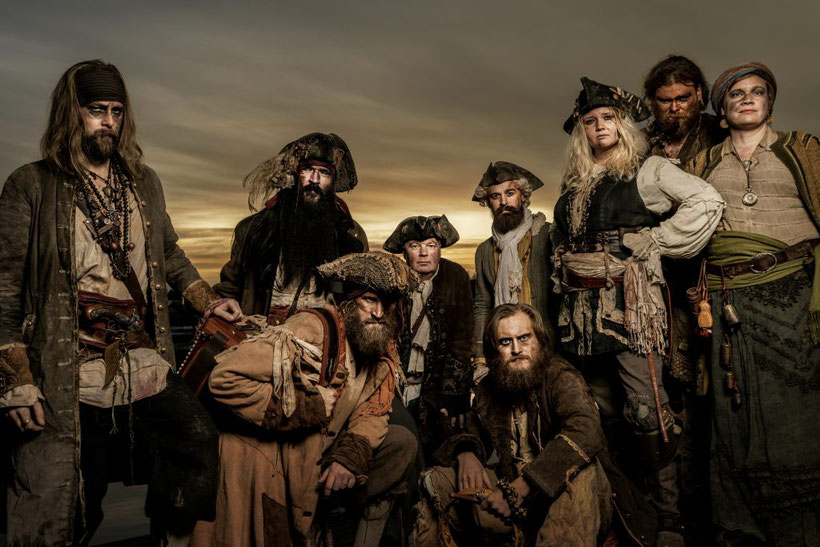 Die Piraten-Folkrocker aus Schweden werden am 7. Februar 2020 die Läden stürmen und ihr neues Album "Hostis Humani Generis" in die Regale hieven. Soeben haben sie ihr neues Musikvideo piratengerecht zum neuen Song 'Rowing With One Hand' abgedreht. Früher wurden Piraten noch gehängt, sollte man für die heutigen Raubzüge der Elite auch wieder einführen!
Schaut euch das witzige Musikvideo zum Song 'Rowing With One Hand' hier an:
Die Band kommentiert: "It is with great pride that we present to you our fourth full-length album - Hostis Humani Generis! Over the course of 13 songs (well, 15 if you get the deluxe box) we tell the immersive story of a delinquent pirate crew, the downfall of the pirate republic of Nassau, and the end of the Golden Age of Piracy. We are immensely happy that the time has finally come to share this with you all, and we really hope you like it as much as we do!"
Tracklist: "Hostis Humani Generis"
01. No Prey, No Pay
02. Hush Now My Child
03. Blame the Brits
04. Capstan Shanty
05. Elephants' Dance
06. Swords to Plowshares
07. Flintlock
08. Parting Song
09. Rowing with One Hand
10. A-Swinging We Must Go
11. They are Marching Down on High Street
12. Death of Bellows
13. Why the Big Whales Sing