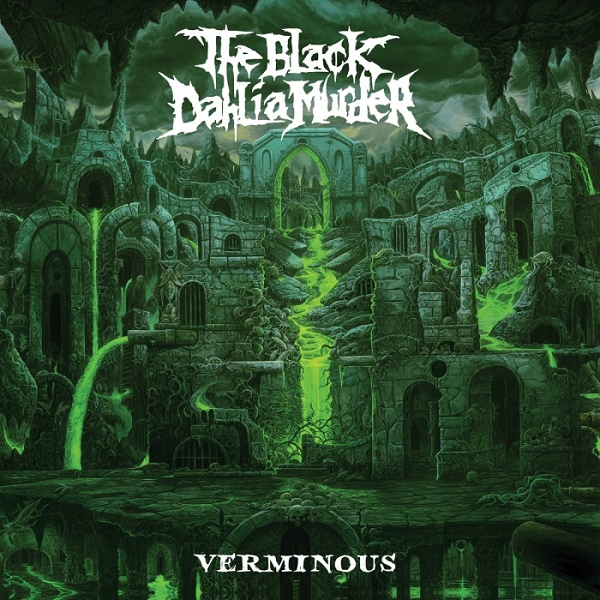 Die Detroiter Melodic-Death-Metaller haben für den 17. April ein neues Album mit dem Titel "Verminous" angekündigt. Das Cover-Artwork und die Tracklist wurden jetzt veröffentlicht, zudem gibts den Titeltrack als Audio-Stream zum Reinhören unten.
Sänger Trevor Strnad kommentiert: "It is a massive honor and pleasure to be considered a worthy peer to the mighty Testament. Being a fan of theirs since childhood, I have to stop and pinch myself to see if it's a dream or not. Luckily, I'm still awake! To say that we in THE BLACK DAHLIA MURDER are excited for this undertaking would be a massive understatement. Not to mention the added pleasure of combining forces with the non-stop energy of Municipal Waste. Too fucking sick! These three entities together will be leveling venues across North America and leaving no head un-banged! This is it! The stars have aligned! Prepare to fucking thrash!"
Tracklist: "Verminous"
01. Verminous
02. Godlessly
03. Removal of the Oaken Stake
04. Child of Night
05. Sunless Empire
06. The Leather Apron's Scorn
07. How Very Dead
08. The Wereworm's Feast
09. A Womb in Dark Chrysalis (Interlude)
10. Dawn of Rats