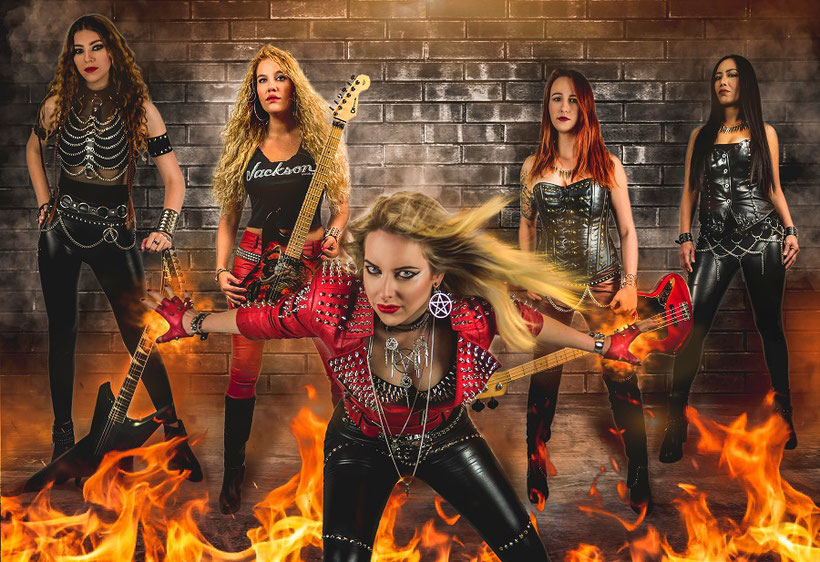 Unsere Schweizer Hexen veröffentlichen heute um 13.00 Uhr ein neues Musikvideo zum Titeltrack ihres kommenden Albums "Dance With The Devil", der Song ist ab sofort auch als Digital-Single erhältlich. Das neue Album ist ab dem 6. März erhältlich. Das bereits erschienene Musikvideo zum Song 'Sea Of Lies' haben wir unten auch gleich drangehängt.
Schaut euch das neue Musikvideo zur neuen Single "Dance With The Devil" hier an:


"Der Titelsong hat einen sehr coolen Achtzigerjahre-Vibe, weshalb wir die Idee hatten, den Teufel im Clip auch direkt zu visualisieren. Wir haben mit etlichen guten Freunden gedreht, um am Set eine freundschaftliche Atmosphäre zu schaffen und auf immer etwas Besonderes mit dem Clip verbinden. Wenn der Clip es schafft, euch zu entertainen und euch für einige Minuten dem Alltag zu entreißen, dann haben wir unser Ziel erreicht. Also kommt und tanzt mit uns… tanzt mit dem Teufel."
Das Musikvideo zum Song 'Sea Of Lies' gibts hier: